Grok This!
5.11d, Sport, 65 ft (20 m),
Avg: 3 from 1 vote
FA: 6/95
Washington > Okanogan > Kettle Valley (… > Riverside
Description
GROK THIS! 5.11d *** (65') F(7b)
Takes a direct line up the middle of "Grok Rock" a small detached face about 150' east of the main Riverside cliff. Begin at the curiously hollow face, make a stick clip or boulder the first moves, traverse up and right to the thin crack/seam. Follow this to the chain anchors on top.
Location
Up the middle of Grok Rock the small cliff east of the main Riverside cliffs.
Protection
Fixed 7 bolts
Photos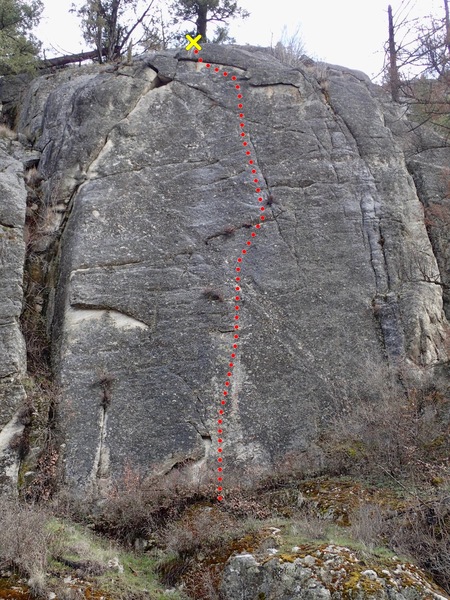 Grok This! topo