Sesame Street
V1-, Boulder, 10 ft (3 m),
Avg: 3 from 4 votes
FA: unknown
New Mexico > Gallup Area > Barn Yard
Description
A fun problem on nice rock. Start in the dihedral and work up the slab using the seam and delicate feet. Pull the mantle to top out.
Location
The dihedral seam on the southeast corner of the Big Boulder.
Protection
pad
Photos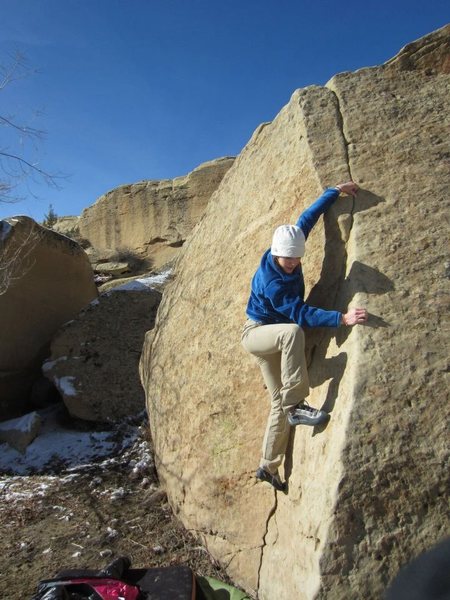 Melissa on Sesame Street