Positive Affect
5.12a, Trad, Sport, 3000 ft (909 m), 19 pitches, Grade V,
Avg: 4 from 4 votes
FA: Drew Smith and Chance Traub
International > S America > Chile > Valle Cochamó > Arco Iris
Description
We took six weeks to clean and open Positive Affect on the south face of Arco Iris. Five pitches are 5.9 or easier, it has five pitches of 5.10, eight pitches of 5.11 and one unforgettable 5.12 pitch.
Positive Affect follows dihedral systems with delicate foot work and stemming along with varied crack systems that lead you to the steeper upper section of the route. The crux is pitch 18 a vertical dihedral starting with a finger crack then moving into 40 meters of sustained stemming with plenty of exposure below. The 5.12 pitch has 12 bolts and can be climbed going from bolt to bolt.
The route was named after Jen Dinaburg, Traub's late wife who passed away from adrenal cancer in April of 2012.
For Pictures and pitch descriptions visit
drewsplan.blogspot.com/2013…
Watch this video of establishing Positive Affect
youtube.com/watch?v=_7McHWS…
Location
Find specific approach and decent beta in the refugio
Protection
All 19 pitches are equipped with 2 stainless steel Fixe hangers with rappel rings. The gear recommended is doubles from micro cams up to a #4 BD Camalot
Single set of micro stoppers and medium stoppers
12 draws
#5 BD not necessary anymore for pitch 17, one bolt have been added
Photos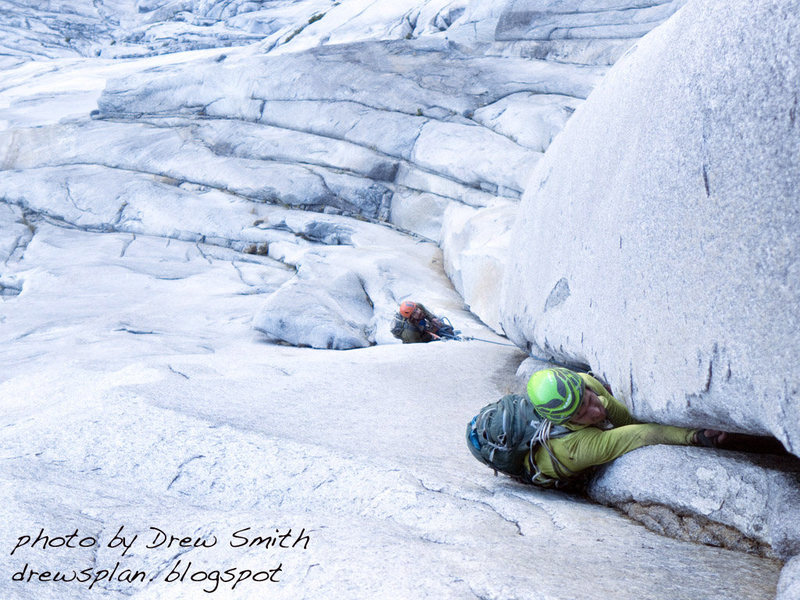 Daniel Seeliger leading pitch 16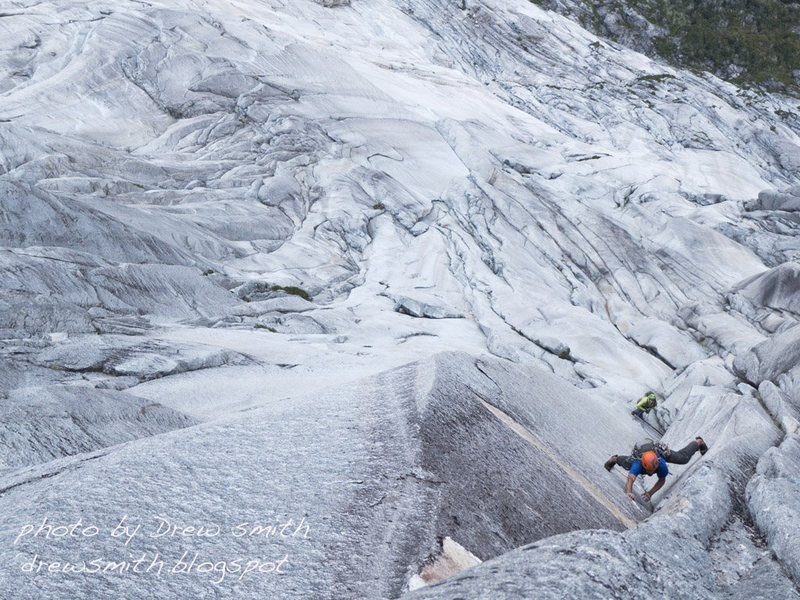 Chance leading the crux, pitch 18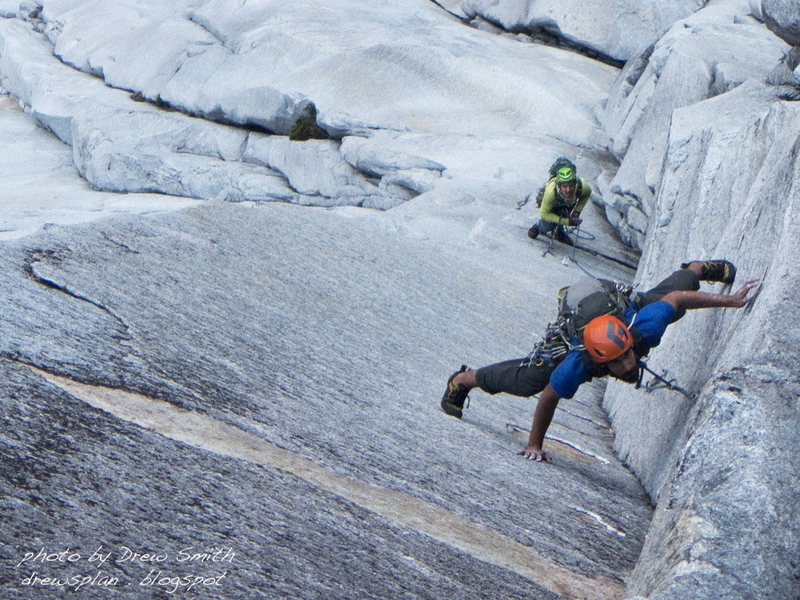 Chance leading the crux, pitch 18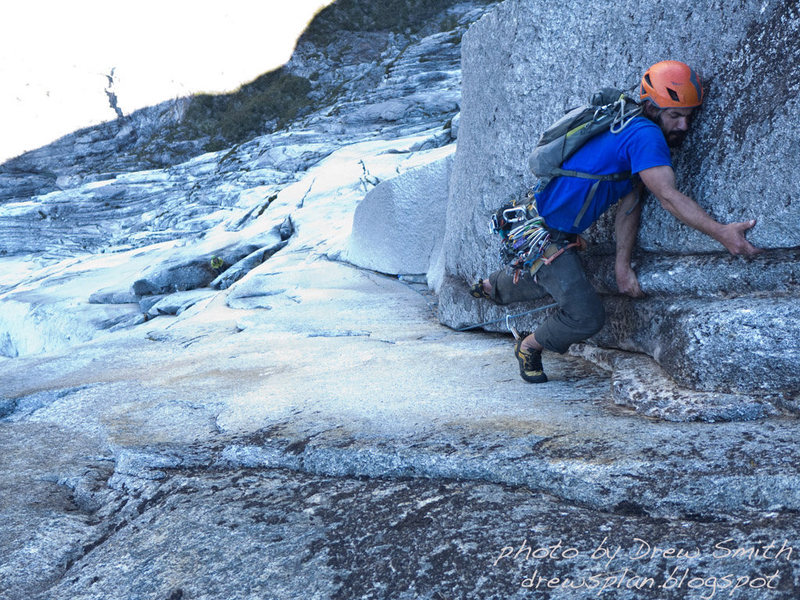 Chance leading pitch 13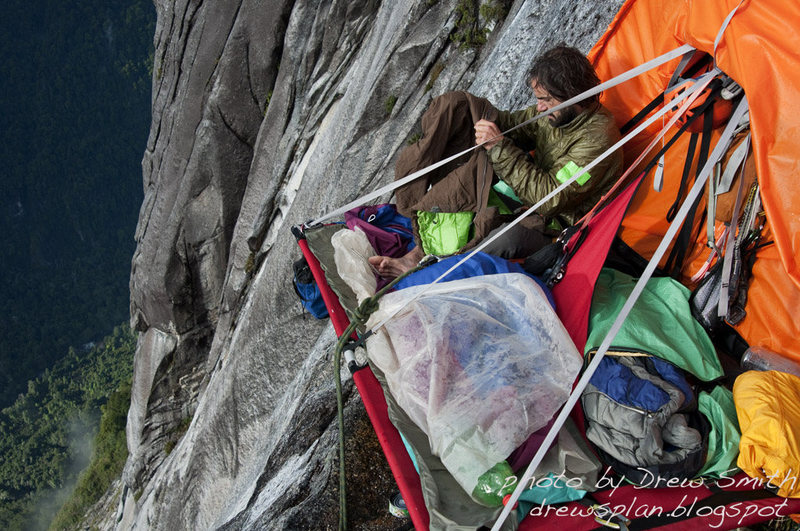 Drying out after rain while establishing Positive Affect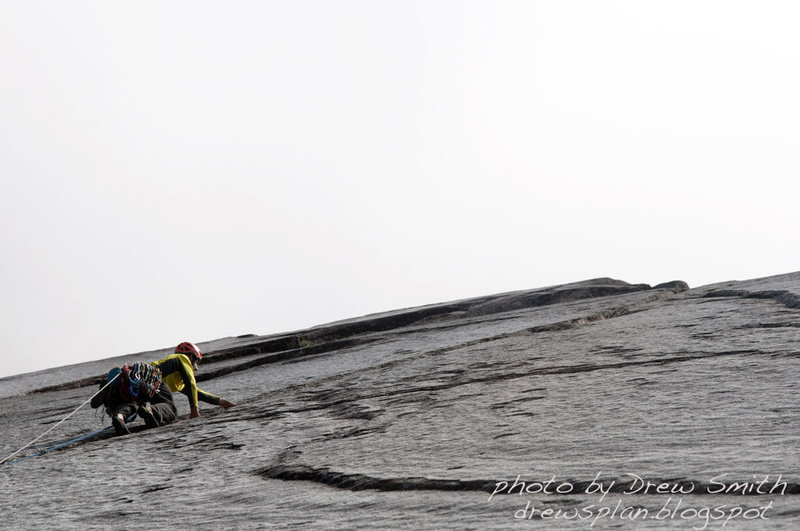 Chance on pitch 4 a splitter finger crack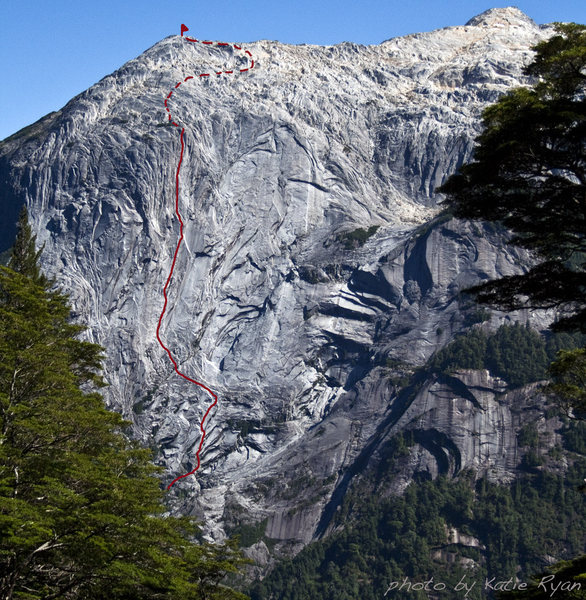 Positive Affect on Arco Iris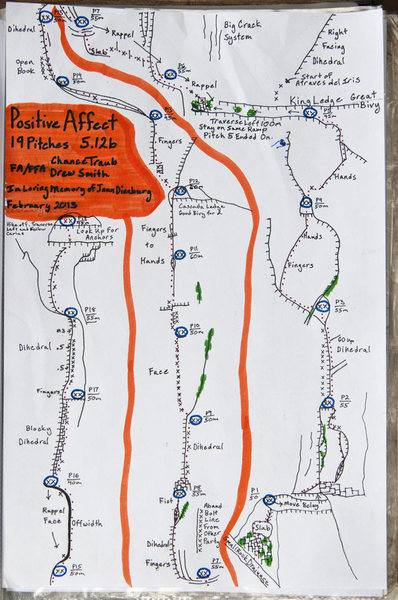 Topo of Positive Affect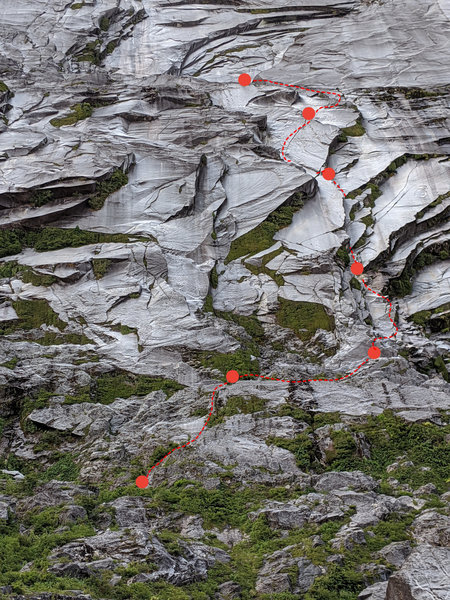 First 5 pitches to King ledge