Unknown
V4, Boulder, 10 ft (3 m),
Avg: 3 from 6 votes
FA: unknown
California > San Jacinto Mou… > Tramway > Long Valley > Tuna Juice Area
Access Issue:
Remember to fill out a wilderness permit, even if climbing for the day!
Details
Permits can be acquired at the ranger station on the way to the boulders from the upper Tramway station.
Description
Start under the mini roof on the protruding feature. Move up to the sloping ramp and then left through fin edges to the holes.
Location
When you reach the dead tree, look left. This Is the boulder with the odd saddle branch up against it.
Protection
Pad
Photos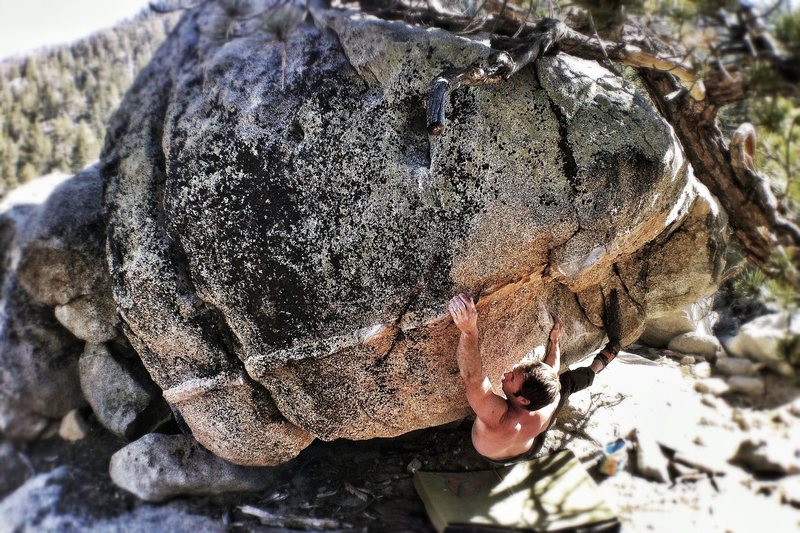 Andrew on the Unknown