Zoro
V9-10, Boulder, 12 ft (4 m),
Avg: 4 from 1 vote
FA: Cory Berkebile
Idaho > E Idaho > Pocatello Area… > WaveWall
Description
The name is purposefully spelled with one "R" due to the fact that the original 1957 TV series "Zorro" was so good that everything else doesn't deserve the 2nd! Start left hand on a good side pull 2 inches from Vulcan's under cling start. Put right hand on a good edge (pick one of many). Make a big move right to a sloper. Move left foot up by the start hold and press up and left to get your left finger in the pod that is shared with the Vulcan. When the mono is attained make a dynamic move up and right to a jug, good holds to top-out.
Protection
pads
Photos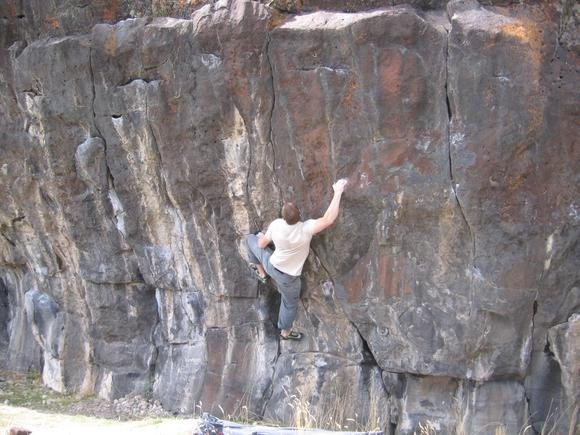 Starting the crux