Blasted Rock 3 - Center
V5, Boulder, 13 ft (4 m),
Avg: 2.9 from 16 votes
FA: Unkown
California > San Diego County > N San Diego County > Mt Woodson > Hamburger Crack Area
Description
Start matched on the low jug, then move right 3 ft on crimps and sidepulls to a good pinch then up the center of the face to a thin holds topout that has good feet. Good movement on solid rock (even though it is blasted).
Location
The prominent blasted rock about 30 ft down the road from Hamburger Crack.
Protection
Pads
Photos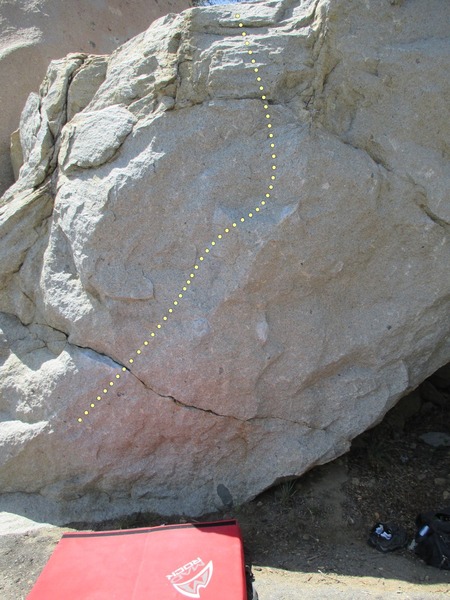 Blasted Rock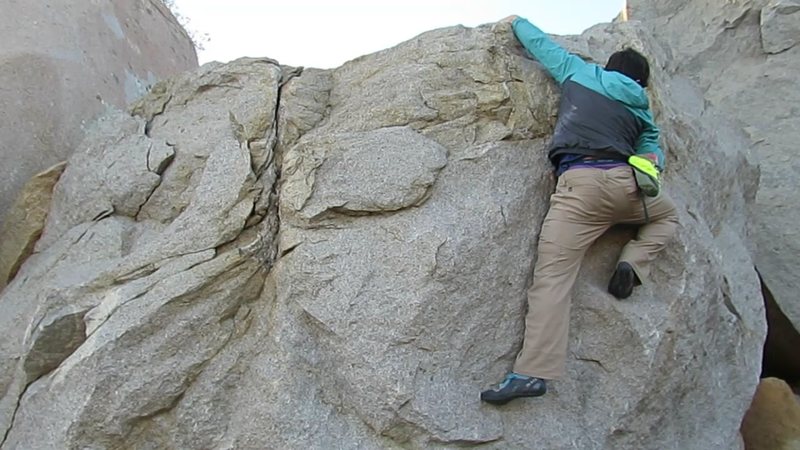 Finishing Up.