Ten years after 6c
5.11, Trad, Sport, 720 ft (218 m), 7 pitches, Grade II,
Avg: 4 from 1 vote
FA: M. Casella & L. Arn 1994
International > Europe > Switzerland > Nufenen Pass > Poncione di Ruino
Description
Excellent granite on the peak Poncione di Ruino, which is the most obvious and attractive peak looking north east from the Capanna Pianesco.

Pitches go at 6a-6c, and cruxes easily aided on closely-spaced bolts.

Just a ton of fun.
Location
The middle-right face of Ruino.
Protection
Well-bolted, still take some gear up with you.

Abseil the route. 2x50m works fine.
Photos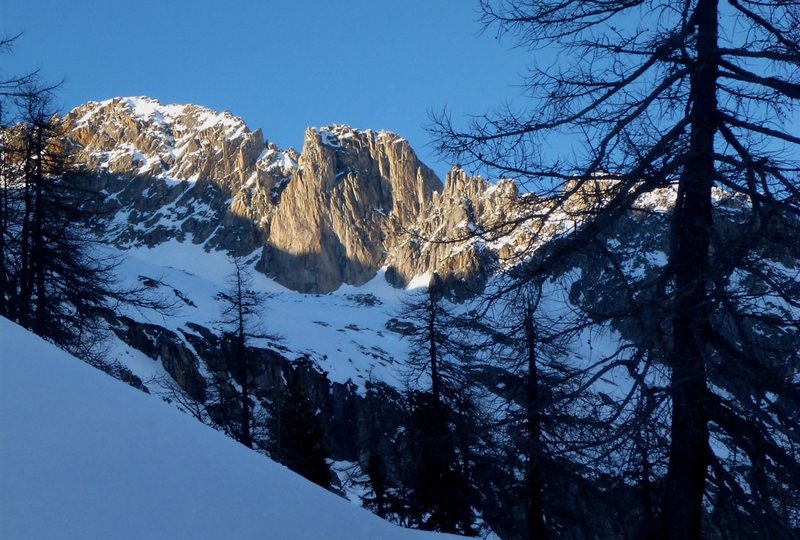 Ruino from a distance.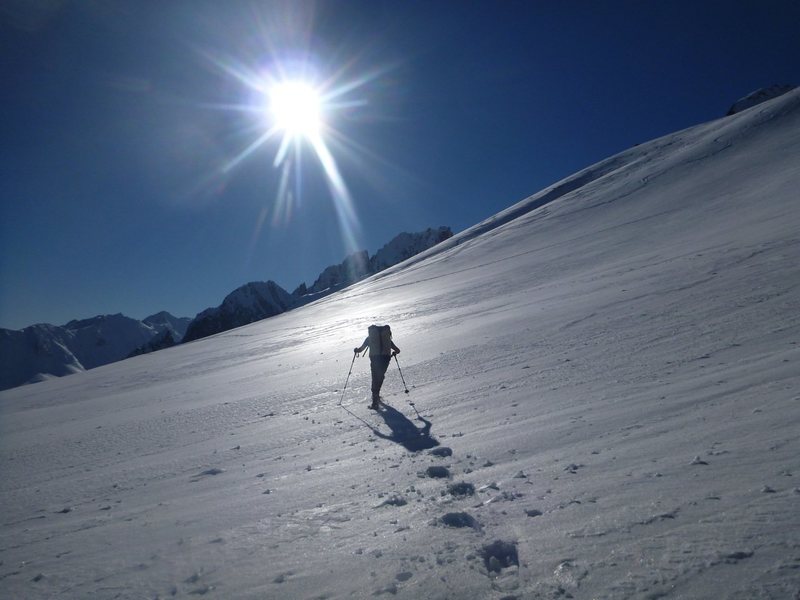 Heading home.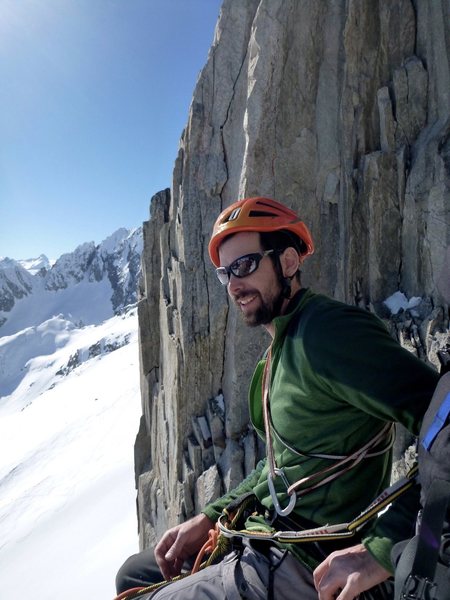 Lunch time near the top.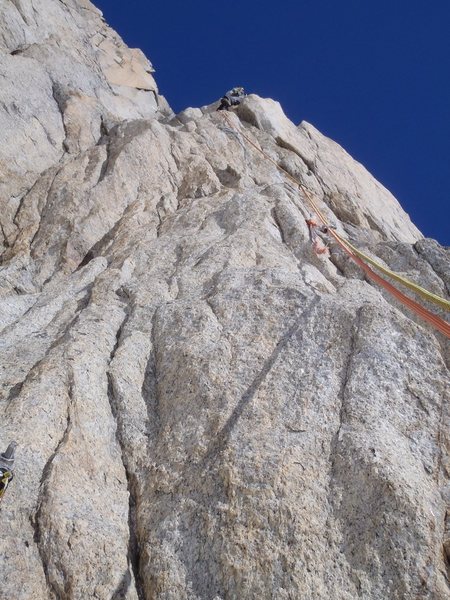 Early pitch