Morrison Dihedral
V0+ R, Boulder, 20 ft (6 m),
Avg: 2.5 from 8 votes
FA: unknown
Colorado > Morrison/Evergr… > Morrison Boulders > Lobby
Description
The Morrison Dihedral climbs the left side of a dihedral on crimps and pockets, then it traverses left on jugs to join a downclimb (5.6). The problem climbs 15-20 feet and traverses 20-30 feet. Falling is not an option.
Location
It is at the far left end of The Lobby.
Protection
Consider it a solo.
Photos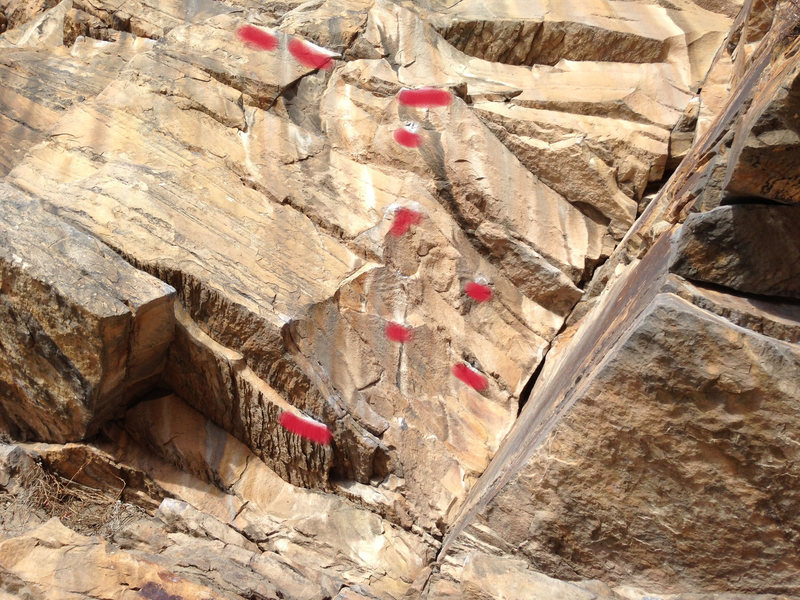 Morrison Dihedral holds.