The Chip
5.6, Trad, TR, 40 ft (12 m),
Avg: 2.5 from 15 votes
FA: unknown
Pennsylvania > Central PA > Blue Run Rocks > Lichen Wall
Description
Found left of the chimney of the partially lichen covered wall. An easier crux makes this a nice introduction climb for someone new to the area. Start underneath flake, moving right around flake to ledge, to a nice finger crack crux. Easy finish to chains.
Protection
Can go as trad or toprope. Anchors can be accessed via chimney or off the main trail near the designated campsite. A red C4 and various nuts will do the trick.
Photos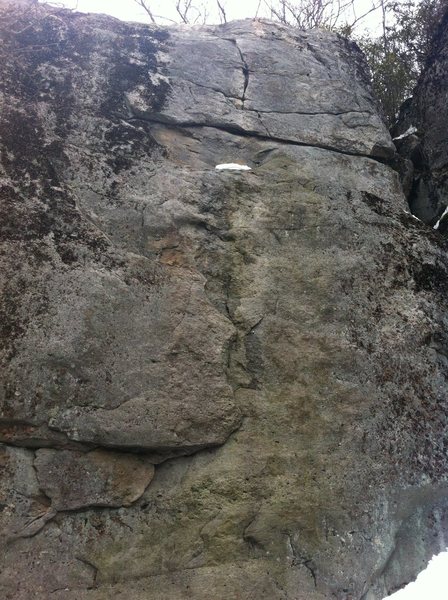 The Chip 5.6