Salamander Slander
5.10d, Trad, 50 ft (15 m),
Avg: 3 from 2 votes
FA: Matthew Elliott
Vermont > 1. Northern Ver… > Pisgah Crag
Access Issue:
Seasonal Raptor Closures for access issues: please review cragvt.org
Details
Description
Incredible finger crack up the face of the buttress. Start at the toe of rock as for Randy's Route. Climb the highly featured face until it is possible to step left to a tree ledge. Move left on the ledge 10' until you are directly below the splitter finger crack. Sustained climbing with excellent locks and interesting moves to a tree belay.
Protection
Normal trad rack, focus on many medium wires and small cams.
Photos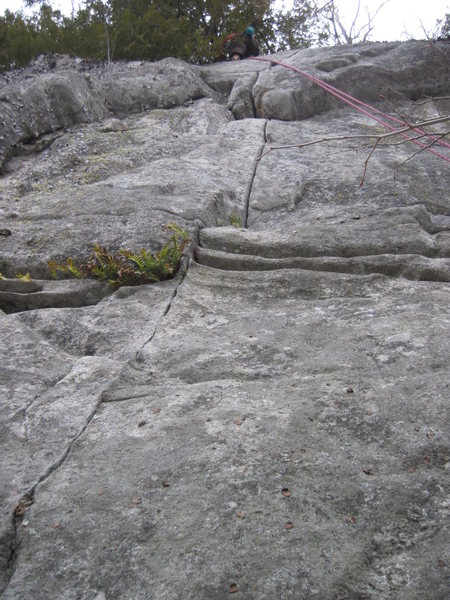 The crack.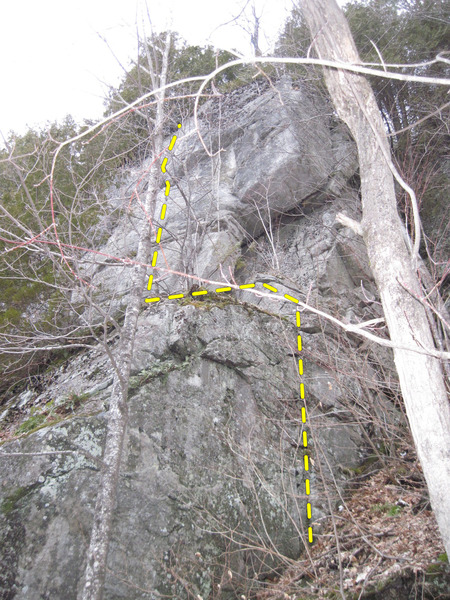 Topo