Mr. Sniff
5.12a, Sport, 60 ft (18 m),
Avg: 1.8 from 11 votes
FA: Lee Scheftel, 2009
Colorado > Rifle > Rifle Mtn Park > Winchester Cave
Description
This is a fun but slightly squeezed new route, just right of "
Quick Draws
". Pull a tricky roof move off the ground, and head up and left into the thin crux at the fourth bolt. Pull another roof and catch a good rest before the upper crux in the cool, left-facing corner and arete.
Location
Protection
8 or 9 bolts to anchors.
Photos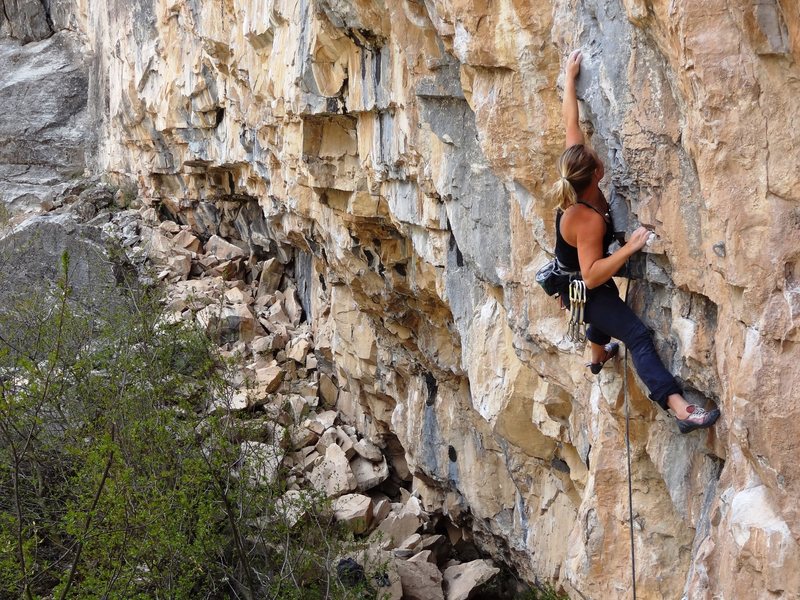 Ashley on Mr. Sniff.