Beaten into Submission aka King Line
5.12b, Sport, 90 ft (27 m),
Avg: 3.7 from 80 votes
FA: Dan Snyder
Utah > Central Utah > Maple Canyon > Maple Canyon Rd > Windshield Wiper Wall
Description
An incredible line! So characteristic of Maple's best endurance syle climbing- long and proud! Wind your way up the wall to a final good rest three quarters of the way up (about 11c to here). Above the angle steepens, and the hardest moves await. Amazing finish!
Location
This route is on the right Wiper wall- second bolt line from the left. Note that the first bolted line branches left at the 5th bolt to finish as Nuclear sponge, and the direct line of the shared start is Forbiddance.
Protection
Bolts- 16.
Photos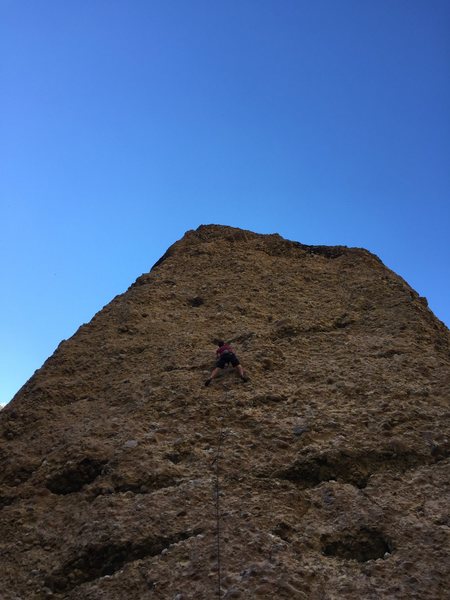 Kingline!