K2 (Kerry Kell's Route)
5.7, Sport, TR,
Avg: 1.7 from 32 votes
FA: unknown
Colorado > Morrison/Evergr… > Urban Alpine Crag
Description
This is the last route on the right side of the crag. It is a great cruiser warm-up that will give you an introduction to what the climbing is like at the UAC. Starts with a left-facing flake and cruxes early. Continue through the surprisingly (although not entirely) solid, kitty litter band to the anchor. The anchor is accessible from the top. Take care on the bushwhack up as it gets deceptively close to the edge.
Protection
Top rope anchor - a block slung with a cable.

Apparently, someone (not the original developers) has bolted this route for leading. Well ... great I guess. I might have been nice if you asked....
Photos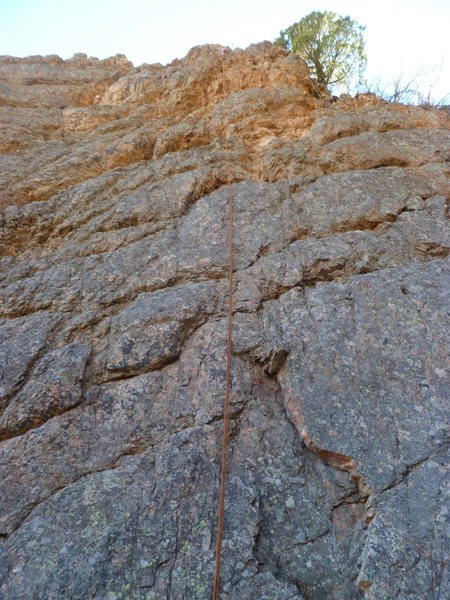 The climb.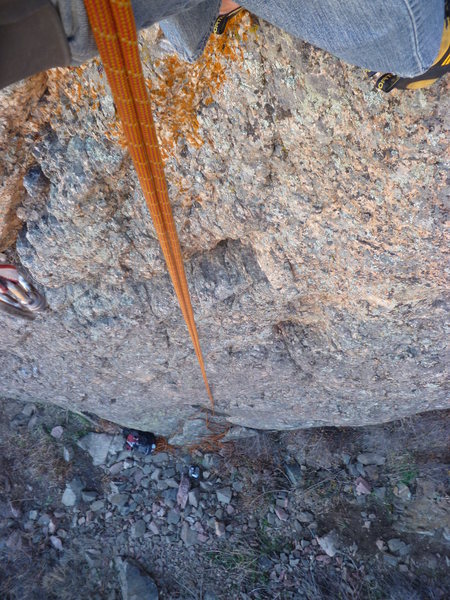 Looking down the route.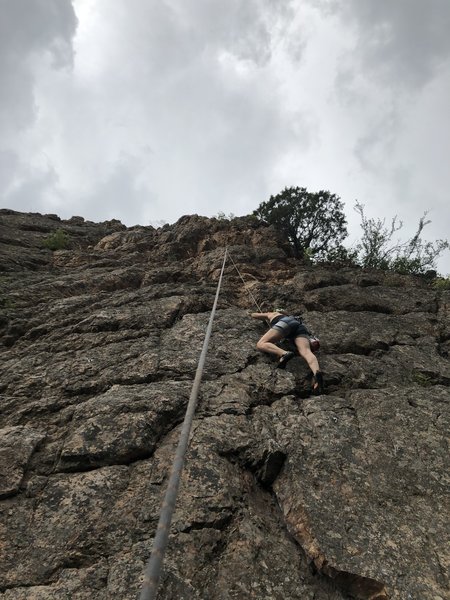 Michelle en route.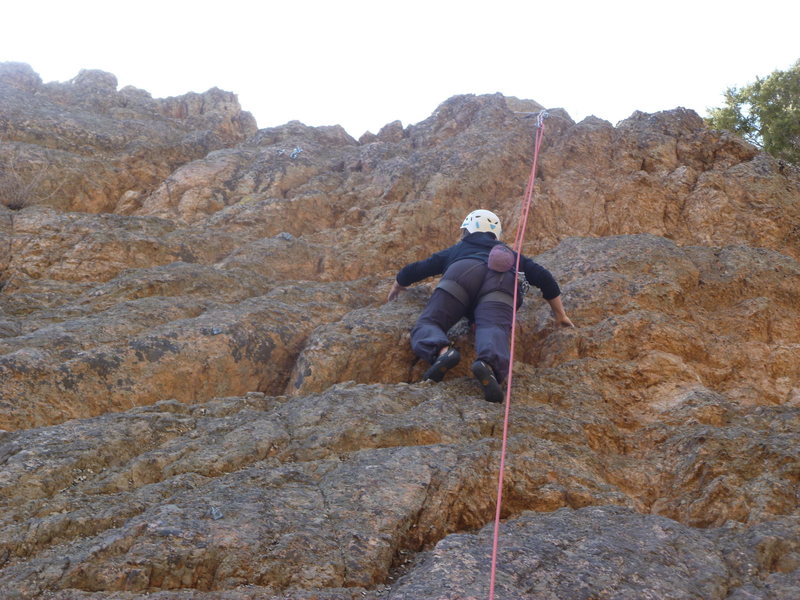 Cindy cruising up.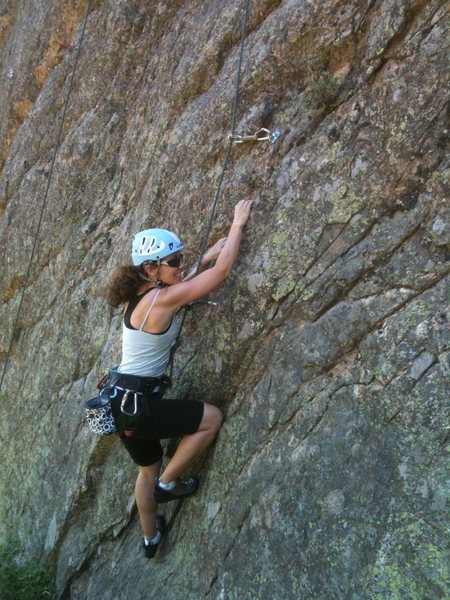 The route's namesake.