Weaksauce
V7-, Boulder, 13 ft (4 m),
Avg: 2 from 1 vote
FA: Pete Otis
Massachusetts > N Shore > Lynn Woods > Overlook Area > Arrowhead Crag
Access Issue:
Covid Guidelines
Details
SNECC is encouraging all climbers to use caution and good judgement regarding the spread of Coronavirus. Please reference the guidelines provided by local government, land managers and LCOs and ensure that you have contingency plans if you are unable to maintain social distancing at the area you planned to climb at. For further information, please check the pandemic site below:
gunksclimbers.org/gunks-new…
Description
Sit start, and move up the round cylinder.
Location
This ascends the thin, cylinder arete/face.
Protection
A pad.
Photos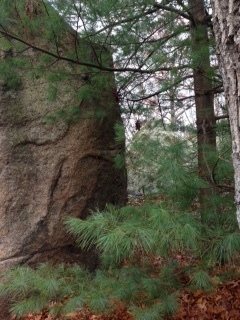 Weaksauce.