Corner
V0, Boulder, 13 ft (4 m),
Avg: 1.8 from 5 votes
FA: unknown
Colorado > Independence Pass > Upper Boulderfi… > Upper Boulderfi… > Slab Rock
Description
Climb the broken dihedral at the center of the boulder. This is the pink line in the beta photo.
Location
Heading uphill, it is past the Loner Stone Boulder and only 100 feet from a large parking area. It is visible from the road.
Protection
A pad, spotter.
Photos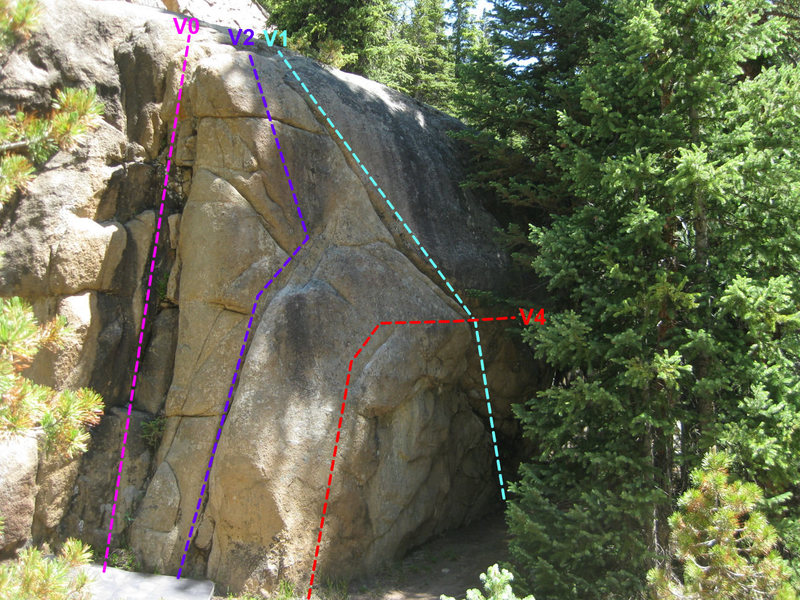 The Slab Rock Boulder.