Amphibious landing
V4-5, Boulder, 12 ft (4 m),
Avg: 2.3 from 3 votes
FA: unknown
Rhode Island > Beach Pond > Normandy
Access Issue:
The Covid pandemic is still ongoing. Please take your social distancing, mask wearing, hand washing and travel restrictions seriously.
Details
Description
SDS just left of tree with right hand on right facing sidepull in vertical crack, right foot on quartz, left foot matched on low block edge. Power right hand move to sharp dish, climb up to crack and topout upper right... much easier if you top out upper left on slab where firing line leads.
Location
left of sds for Sherman Tank, left ot tree
Protection
pad
Photos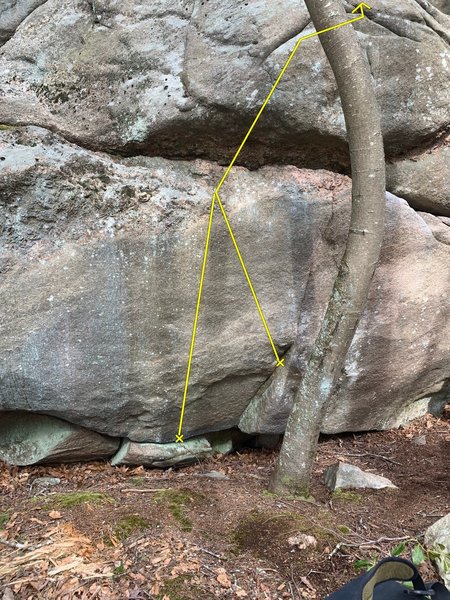 Amphibious Landing