The Raptor Roof
5.11d, Trad, 80 ft (24 m),
Avg: 4 from 1 vote
FA: Steve Larson Chris Gill August 1992
New Hampshire > WM: Kancamagus… > Sundown Ledge > Outback Cliff
Description
Climb the dike to the base of the roof sporting a 4 inch jam crack. The start is a little mungy but should clean up. Hand jam, fist jam, scum, stack, and whatever else you feel like doing out the off set crack. A nice ledge and a fixed anchor awaits after you pull the lip. You can walk/scramble to and fro this ledge.
Location
75 feet right of the right most descent gully
Protection
Cams 3-4 inch
Athletic Tape
Photos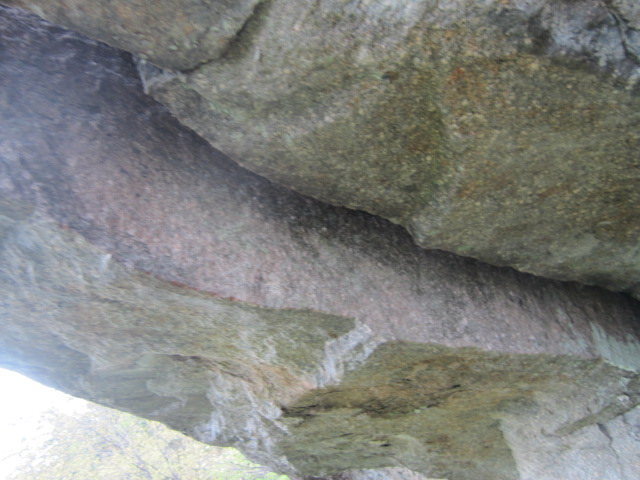 the offsetedness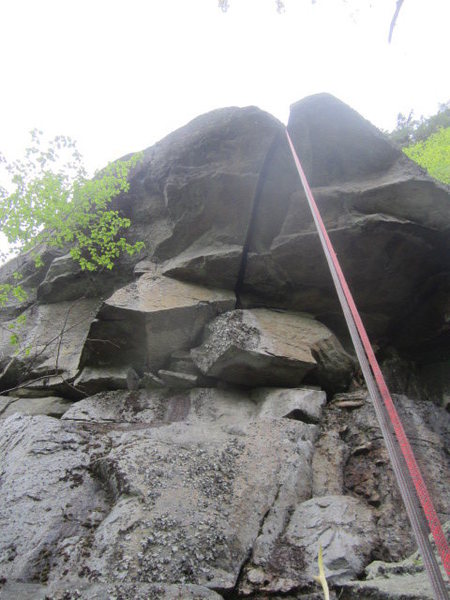 the roof