Batcave Traverse
V1-2, Boulder, 20 ft (6 m),
Avg: 3 from 1 vote
FA: unknown
Massachusetts > N Shore > Cape Ann > Cavalry Boulder… > 2. Central Sector > Valley Extension
Description
Start either from the left or the right. Follow the horizonal crack across the top of the cave.
Location
This goes over the large cave close to the highway.
Protection
Pads.
Photos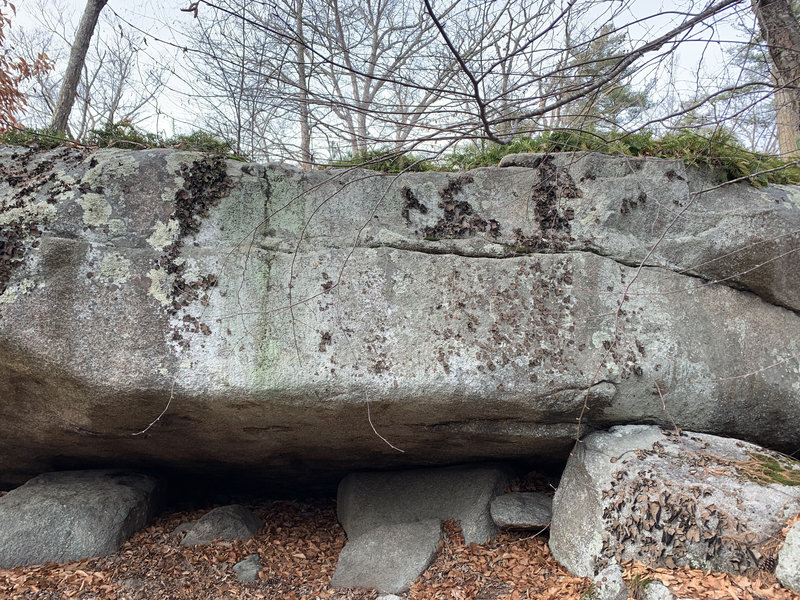 Batcave Traverse.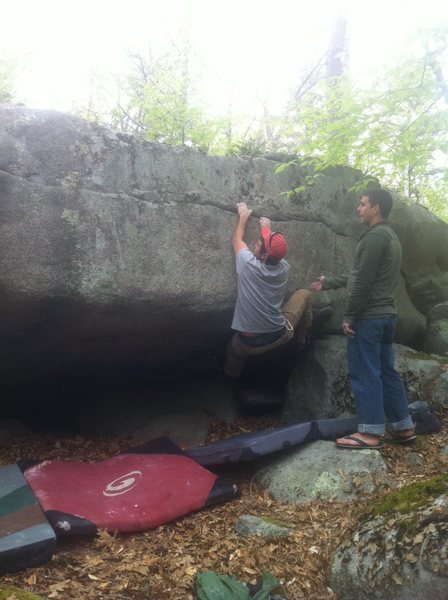 Batcave Traverse.