Problem B
V5-6, Boulder,
Avg: 2 from 1 vote
FA: Morgan Patterson
Connecticut > CT Bouldering > Bald Rock Basin > Basin Area > E Side > Little Guys Area > ABC Wall
Description
Start on the micro crimp on the face and the triangular pinch on the right. Fire to the arching then up the face on crimps. Crux is the first move.
Protection
1-2 Pads
Photos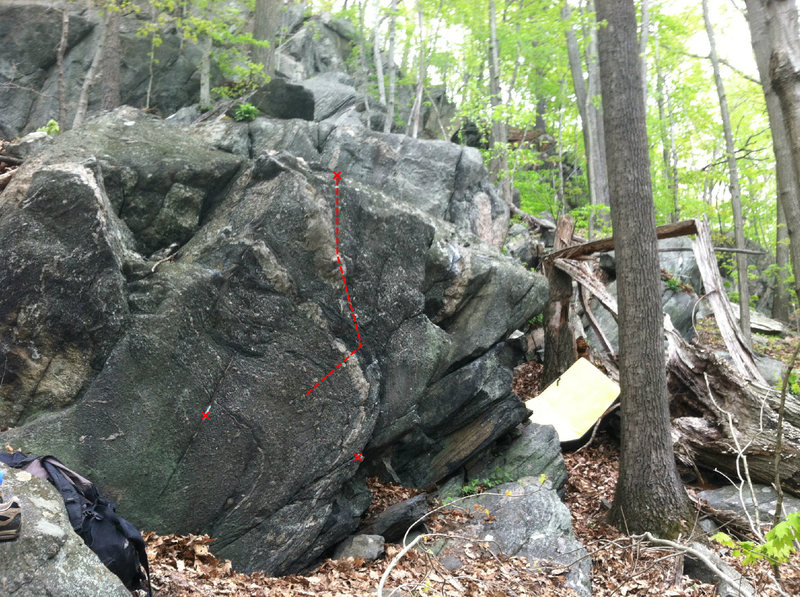 B