SE Face
V0, Boulder, 9 ft (3 m),
Avg: 1 from 6 votes
FA: unknown
Colorado > Ft Collins > Carter Lake > Book Boulder
Description
SDS (harder) or standing, go directly up & over. There are some sharp edges up high & out of sight, so be careful. For the standing start, hug the rock (arms out wide), then two moves up.... Finding feet when topping out is the crux.
Location
This is on the Book Boulder's SE face (the "Back Cover"). Do the SDS or standing. This is the face approached by the trail around left of Scenic Boulder.
Protection
Pad sufficient.
Photos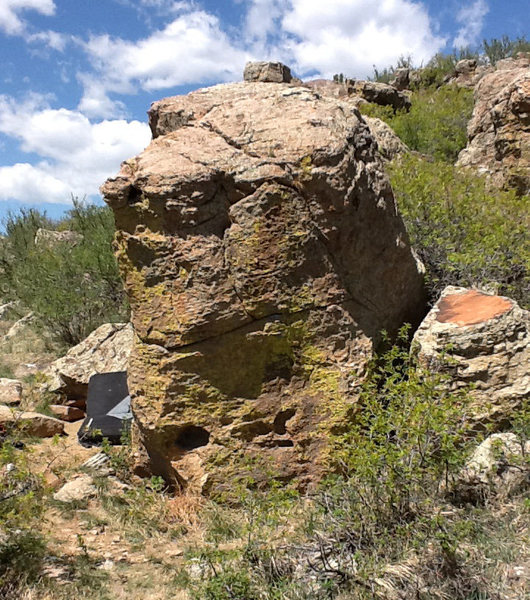 SE Face of Book Boulder.