Success
V2-3, Boulder, 12 ft (4 m),
Avg: 2.7 from 3 votes
FA: Morgan Patterson
Connecticut > CT Bouldering > Bald Rock Basin > Basin Area > E Side > Welcome Wall
Description
Located on the upper wall, on the left side, this problem climbs the pockets in the obvious vein of quartzite. Sit start on the left end on a great jug with a pointy tip in the middle. Fire up to the vein to gain a good slopy pocket then traverse right along the vein and fire to the really good lip out right.
Protection
1-2 Pads
Photos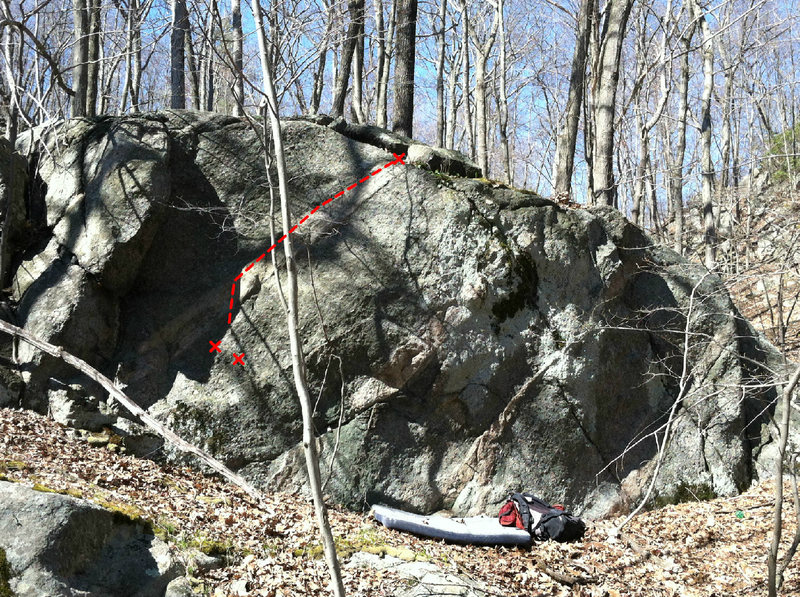 Success