Nerve Endings
5.10, Trad, 85 ft (26 m),
Avg: 3 from 2 votes
FA: Josh Thompson and a crew of folks, 3-9-2012
Colorado > Grand Junction… > Westwater Area > Mee Canyon > Mouth of Mee Canyon Area
Description
Start in the the obvious corner. Follow the corner up about 10 feet, then step right on a sloping ledge. Follow the broken crack systems up around slightly right to the base of the obvious, varnished, perfect, splitter crack. Climb the crack until it jogs left, and find the bomber 2 bolt anchor. The anchor has rap rings.
Location
Hike up Mee Canyon from the river. Nerve Endings is located on the second buttress on the left hand side of the canyon, the first buttress being the one with Forward Lookout Tower. The route is west/southwest-facing and is an extremely obvious, splitter crack through a varnished headwall. The approach takes about 10 minutes.
Protection
1 yellow Alien and doubles from red Alien through #4 Camalot.
Photos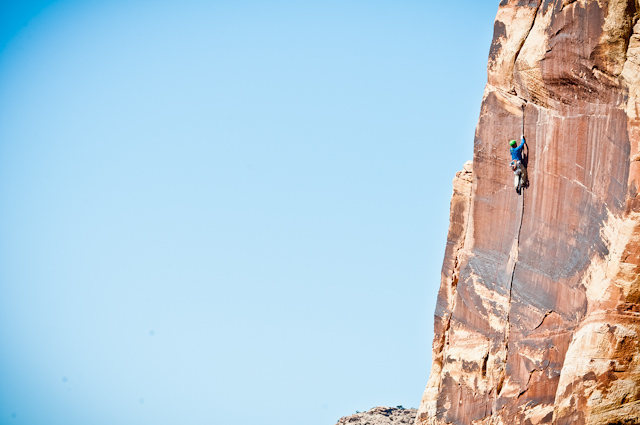 Nerve Endings from a distance. Photo by Dan Gambino.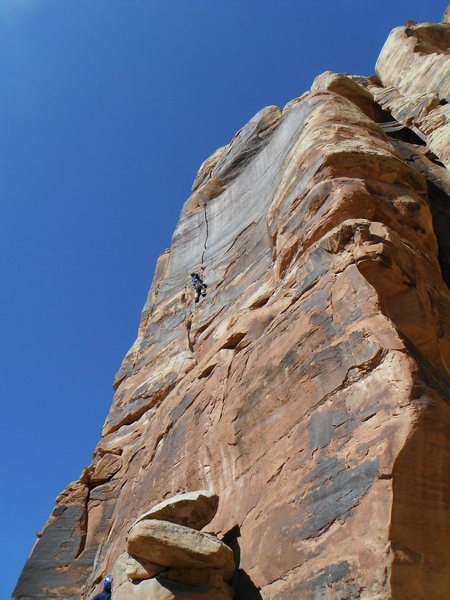 Nerve Endings...FA.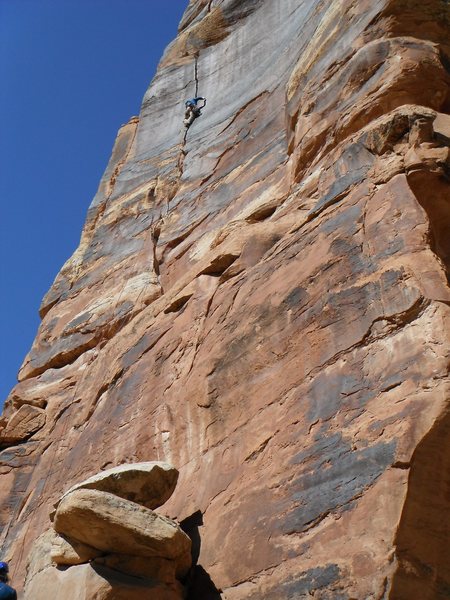 More splitter!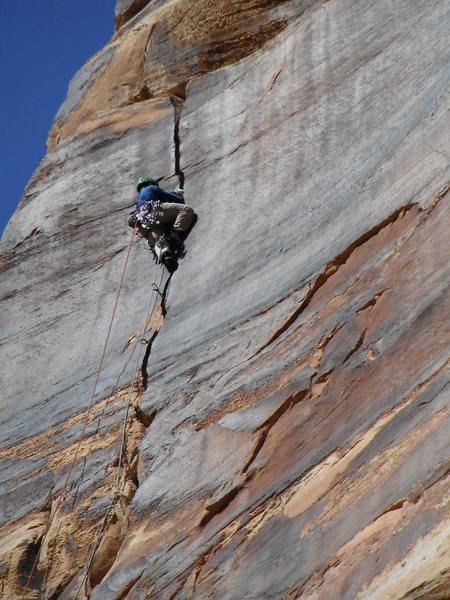 FA of the perfect splitter.