A Boy Named Sue
V7, Boulder,
Avg: 3.5 from 21 votes
FA: Tommy Klinefelter
California > Sierra Eastside > Mammoth Lakes Area > Rock Creek > Rock Creek Boul… > Boy Named Sue Boulder
Description
An awesome technical problem that is easier if you are tall. Start matched on a diagonal hold. Step up right into a poor undercling, then reach very high up and left to an assortment of poor crimps. Somehow get your feet up and go to the lip.
Protection
Pads
Photos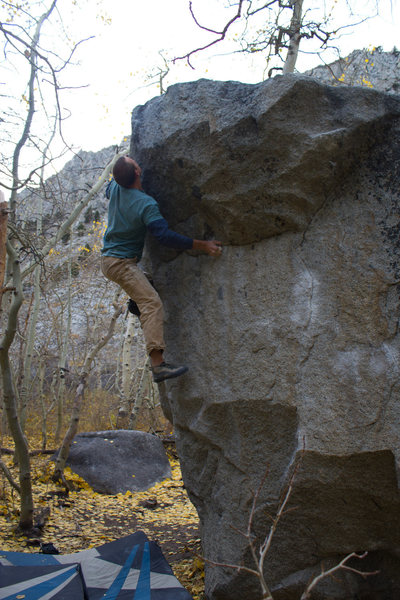 A Boy Named Sue