Wall of Khazad-dum
5.7, Trad, 70 ft (21 m),
Avg: 3 from 4 votes
FA: unknown
Virginia > Shenandoah & NW… > Shenandoah NP > Central District > Little Stony Ma… > Dragon Area
Description
Start to the right of Stem City. Climb past the tree aiming for the short chimney with a chockstone forming a small roof. Pass the chockstone roof on the right.
Protection
Standard rack. A #3 Camalot is useful, and you can sling the chockstone.
Photos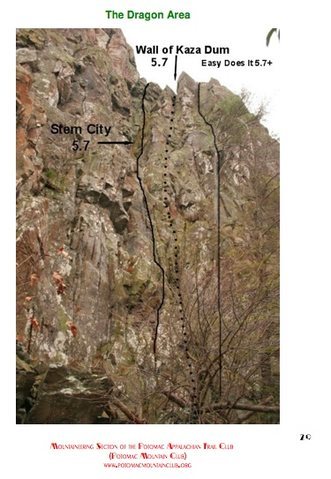 PATC Guidebook Image