Ingram Falls Pillar
WI5, Ice, 280 ft (85 m), 2 pitches, Grade III,
Avg: 4 from 4 votes
FA: Steve Johnson, Robert Warren, and Charlie Fowler
Colorado > CO Ice & Mixed > Telluride > Bridalveil area
Access Issue:
Keep a low profile
Details
Over the years, this route has had intermittent access issues. At times, it has been legal. At times, it has been completely illegal.
Description
This is the massive, outstanding, rare to form pillar that connects the ice curtain above in the middle of the falls. Those who have climbed it say it is even more classic than
Bridalveil Falls
simply due to the setting and exposure.
Location
Approach as for
Bridalveil Falls
except continue up switchbacks until you are above the falls. Drop down left of the falls (looking down/east towards town).
Protection
Ice screws and 2x60m ropes.
Photos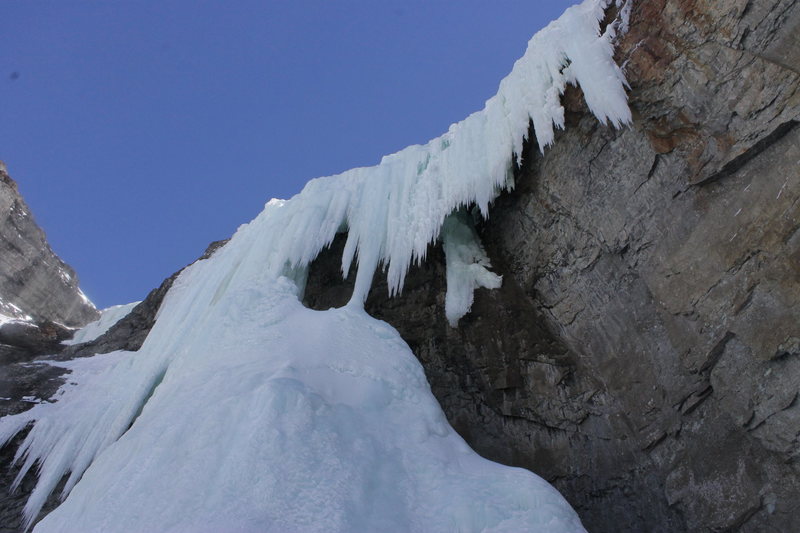 The business.