American Music
V6, Boulder, 12 ft (4 m),
Avg: 3.7 from 3 votes
FA: unknown
New Mexico > Albuquerque Area > Foothills Bould… > Three Gun (Tres… > Hawkwatch Trail > Rio Bravo boulder
Description
An excellent problem that sit starts low in the crack on the north face of Rio Bravo. Move up and right a few moves until you can move left to the sweet crimps. Climb straight up to the sloper and bail right into the scoop for the V5 or stay on the prow a few more moves for the V6. The V6 exit foot is the sloper that you grab off the crimps.
Protection
pad
Photos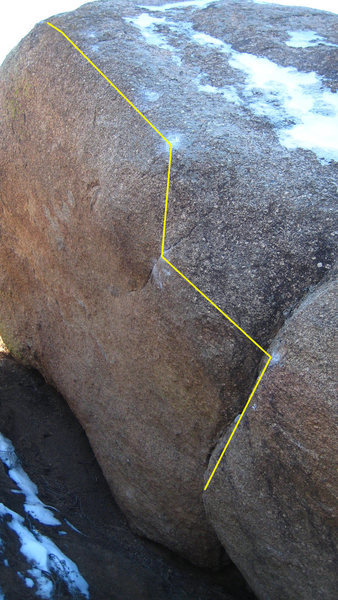 American Music