Mission Impossible
V3, Boulder, 15 ft (5 m),
Avg: 3 from 1 vote
FA: unknown
Minnesota > Swede's Forest… > Kung Fu Boulders > Mission Impossible Bo…
Access Issue:
CLOSED TO CLIMBING
Details
Swede's Forest is currently closed to climbing. As it is considered a Scientific & Natural Area, climbing in Swede's Forest is illegal. MN DNR is working on getting signs made to post at the parking area.
Description
The namesake for the boulder itself, and with good reason. This is a classic. Sit start really low, under the overhang. Use the large blocky undercling with a perfect square thumb catch and establish yourself using the arete. Climb up using poor crimps and slopers.
Location
This is on the North side of the boulder. Walk around either side of the boulder until you find the overhang. This is the opposite side from the start of Take the Mission.
Protection
Pad the rocks.
Photos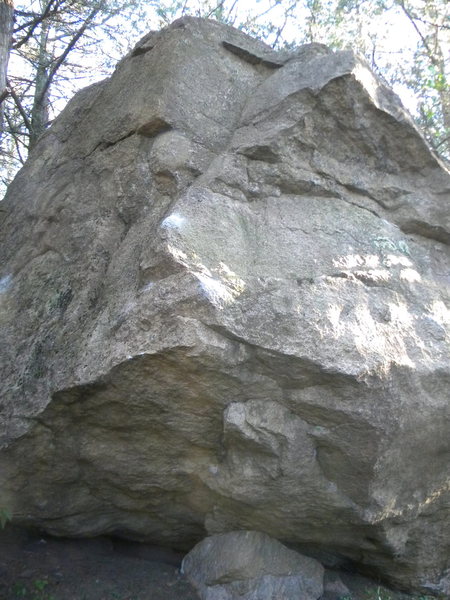 Mission Impossible