Eidechsenweg (R 2)
5.8+, Sport, 45 ft (14 m),
Avg: 2 from 2 votes
FA: F. Alt 1981
International > Europe > Germany > Frankenjura > Katzenbuckel
Description
The route name means "Lizard Way".
Climb straight up through pretty easy rock to the high first bolt. Head up to the second bolt and enter the crux. The crack is too tiny for gripping, so I assumed the mini dihedral was meant to be used as a side pull and I went to the right a little and up to the third bolt. Once you get to here, it's easy climbing to the anchor.
Location
To the left of Hund Nr. 2787 - 6
Protection
4 bolts + anchor
Photos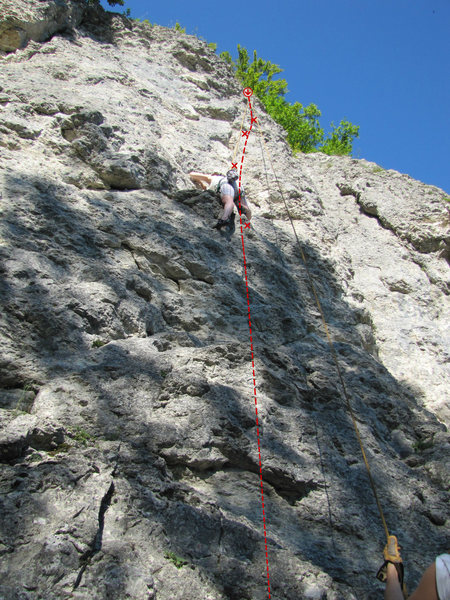 Eidechsenweg (R 2)