Snoop Scoop
V0, Boulder, 10 ft (3 m),
Avg: 2 from 1 vote
FA: Zach Wahrer
Texas > Paluxy River Bo… > River Boulders > Bravo Group
Description
Start standing in the large scoop and climb straight up.
Location
On the back side of the last large boulder in the 2nd group of boulders. Opposite "187".
Protection
Crash pad.
Photos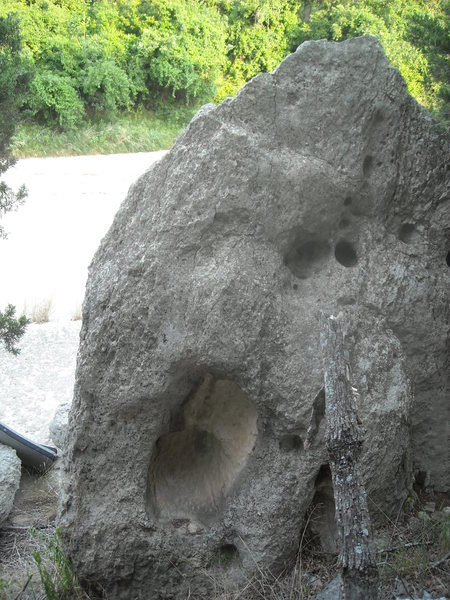 Snoop Scoop.