(5) Son of Sam
5.11a, Sport, 40 ft (12 m),
Avg: 2.4 from 7 votes
FA: Shawn Talley 94'
Washington > Northeast Corne… > Marcus > S Wall
Description
This short but excellent climb ends under the roof just right of The Blow of Choss. Lay backs and under clings will bring you to the midway crux, followed by a juggy finish.
Location
One route lookers right of The Blow of Choss, it is also the only route with terminating under the roof.
Protection
8 Quickdraws to a 2 BA
Photos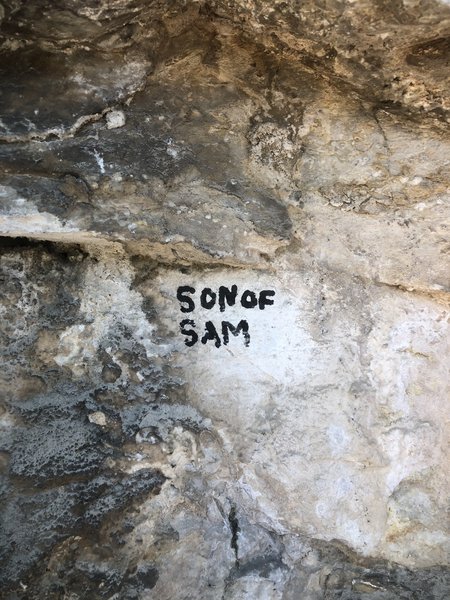 SOS