The Nose Var.
V4-5, Boulder,
Avg: 2 from 1 vote
FA: Marco Lefebvre
International > N America > Canada > British Columbia > Fraser Valley > Hunter Creek Bo… > Sleight of Hand… > Smallville
Access Issue:
Private land
Details
Climbers have access up to the roped fence. Owners do not want climbers going down to the river. There is also livestock that roams the forest. Please keep your dogs under control. Boulders on east side of river are off limits.
Description
Start as for The Nose but with the left down low on a thin edge.
Location
See topo
Protection
Pad
Photos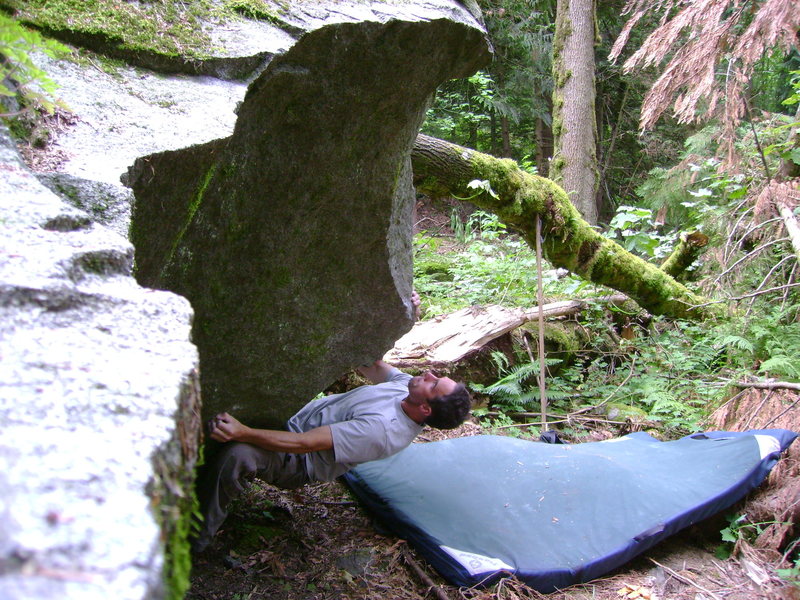 The start