Hidden Gully
WI3-4, Ice, 650 ft (197 m), 3 pitches, Grade II,
Avg: 3.2 from 30 votes
FA: Dave Cass & Phil Koch (p2), John Bouchard solo harder 3rd pitch, Winter 1973-74
Vermont > VT Ice & Mixed > Smugglers Notch… > 10W - The Blind Fate…
Access Issue:
Seasonal Raptor Closures for access issues: please review cragvt.org
Details
Description
The route can be done in 2-3 pitches, but you could do as many as 5 I would think.

There are 2 definite pitches of easy ice/snow that lead to the upper snow field. From here there are 3 distinct separate variations that could be taken. I suppose you could do each one and rap back to the snowfield and then do the next. The left is the hardest, right is the easiest.
Location
When approaching from the North, you cannot see Hidden Gully until you have passed the top of the Notch and are heading down the South side. Look up across from Elephants Head and you will see the second snow field and two of the three finishing pitch options off of it.

Approach is up a slide path about 500 vert. feet to the beginning of the gully. The approach starts in a roadside pullout just a few hundred yards south of the stone hut.
Protection
Ice Screws.
At second snow field (end of second pitch, on left) there are two, two bolt anchors. One is set up with rap rings. At the first snow field (end of first pitch) there are a number of trees on right some with rappel slings on them.
Photos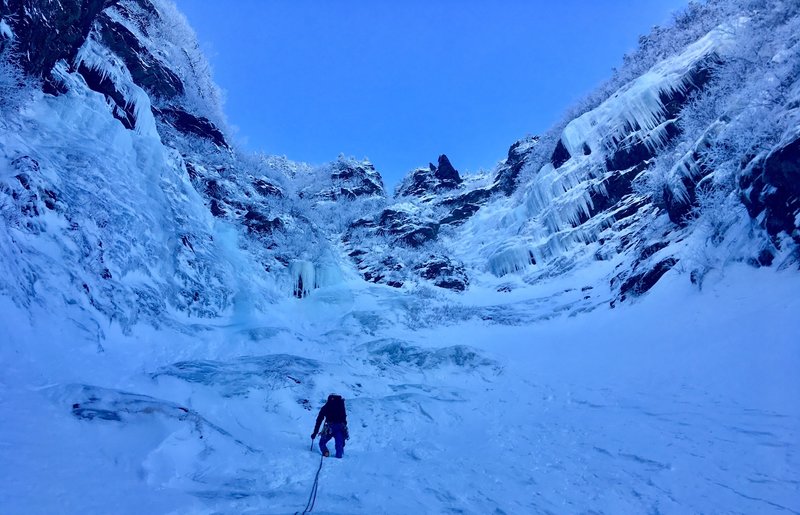 A truly magical place. This is what December in 2017 looked like up there...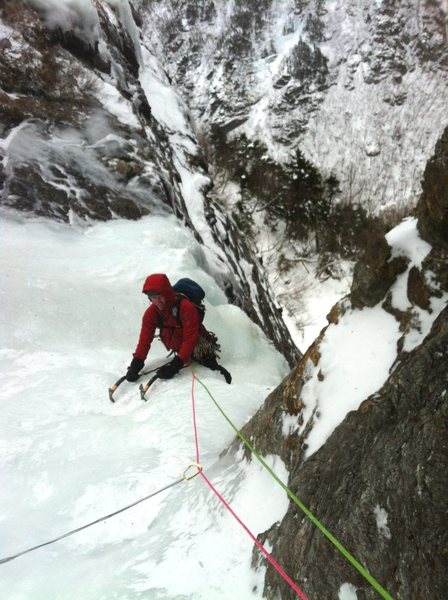 Top of Hidden Gully, below the amphitheater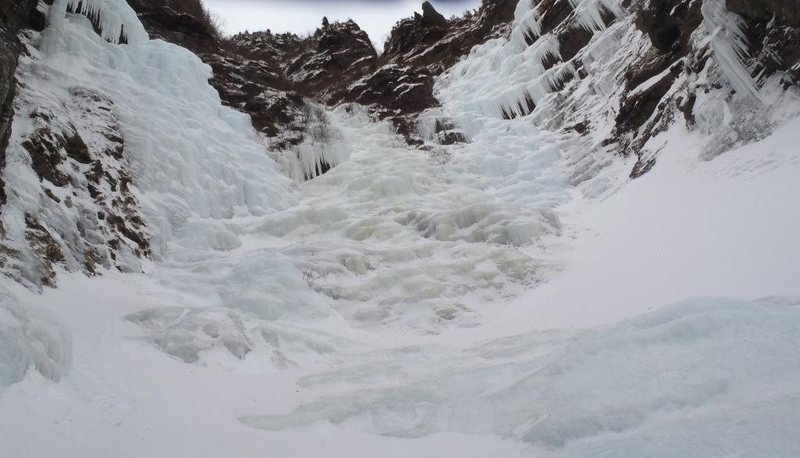 Amphitheater of ice at the top of Hidden Gully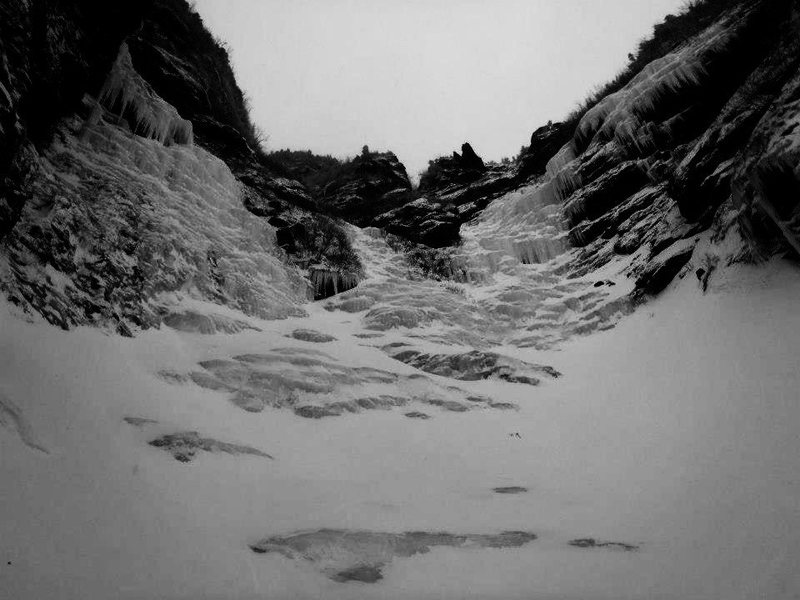 Third Pitch + Three Variations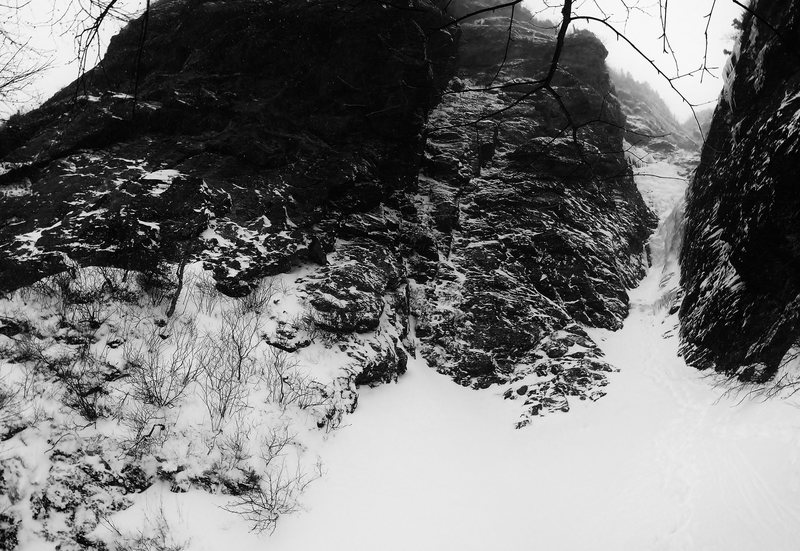 Second Pitch
Approaching anchor at top of P1. I remember a 60m rope cutting it close. There may have been another anchor more in line w/ the pitch off camera to the right
from belay at end of P2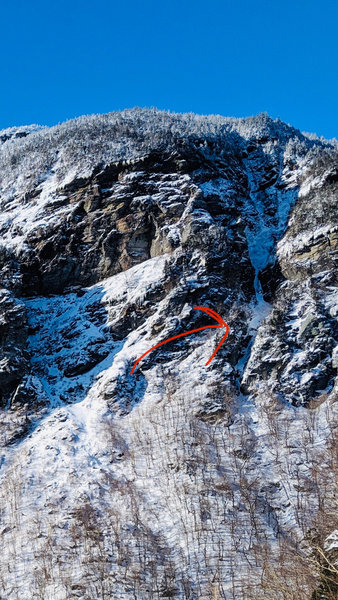 Hidden Gully from bottom of Ragnarock