The Banana
5.9, Trad, 200 ft (61 m), 2 pitches,
Avg: 2.2 from 6 votes
FA: Richard Harrison & Jay Smith 1977
California > Lake Tahoe > Highway 50 Corr… > Lover's Leap > Main Formation > W Wall
Description
Where's the crux? For pitch 1, it is just before moving into the OW. For pitch 2, it is the hand crack above the chimney.

What's good? It's adventurous. When it's cleaned up through use, it will be more popular. It gets you high, offers great views. Protects well. Also sets you up for toproping nearby routes.

What's bad? It's pretty dirty, you have to work through some brush, dirt, lichen to accomplish the pitches. (Some climbers take to these conditions less than others.)

NOTE: After exiting chimney at the start of the second pitch, one challenge is to manage the rope so it doesn't get stuck in the narrowing, constricting, overhanging section of the crack.
Location
Approx. 100 meters climber's right of Hospital Corner area. The Banana is climber's right of Third Stone.
Protection
Route protects well. I found a 4 and 5 camelot helpful. First, in the dirty offwidth of pitch 1, later high up in the chimney at the start of pitch 2. Either belay in the chimney or, if you like to run it out, keep going. There's a fixed pin in there that can be backed up. You can rap from this location easily with a 70m.

After Pitch 2, you can top out or rap from a prominent tree above West Wall. See picture. I've always rapped. There is an intermediate rap station. Two raps to ground.

Good news. Several large loose blocks and flakes have been trundled recently in the area. Makes for much more peace of mind. Third Stone and Banana share the same belay stance for first pitch.
Photos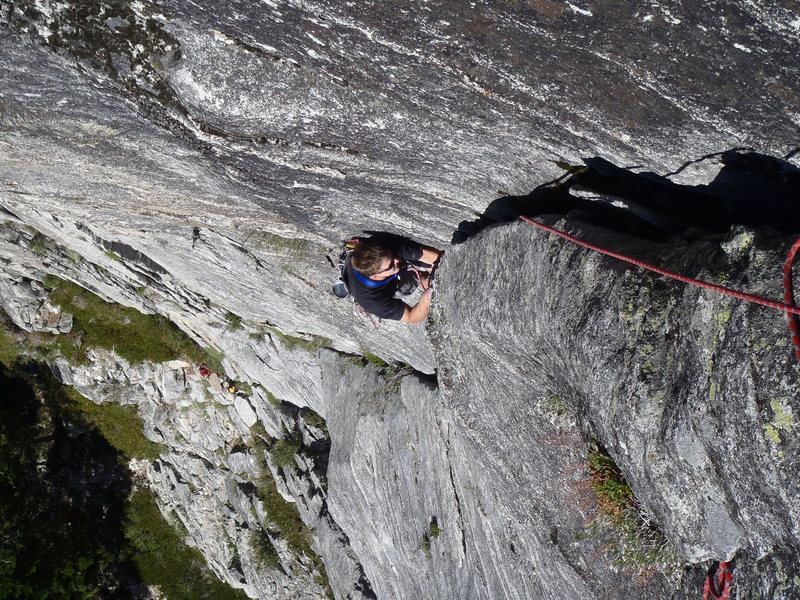 The Banana 5.8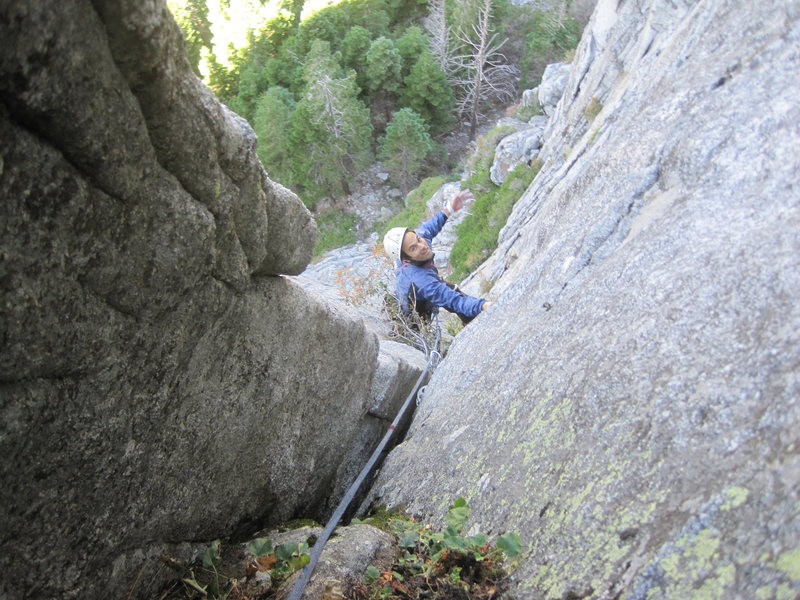 Looking down on Pitch 1 of the Banana from the belay in the chimney.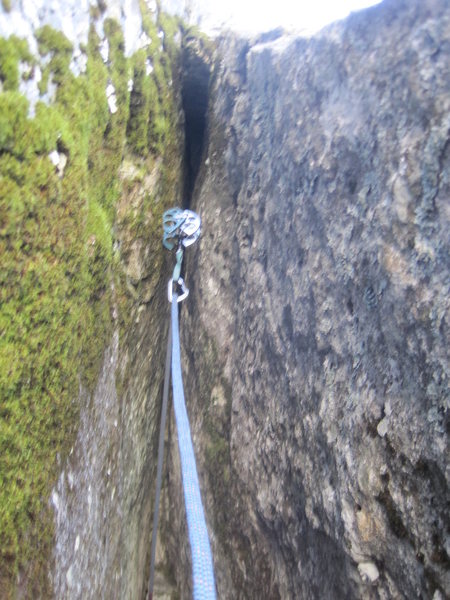 Used a #5 (older model, it is larger than C4 #5) to protect the start of pitch 2, glad I brought it along, although some might feel it is not necessary.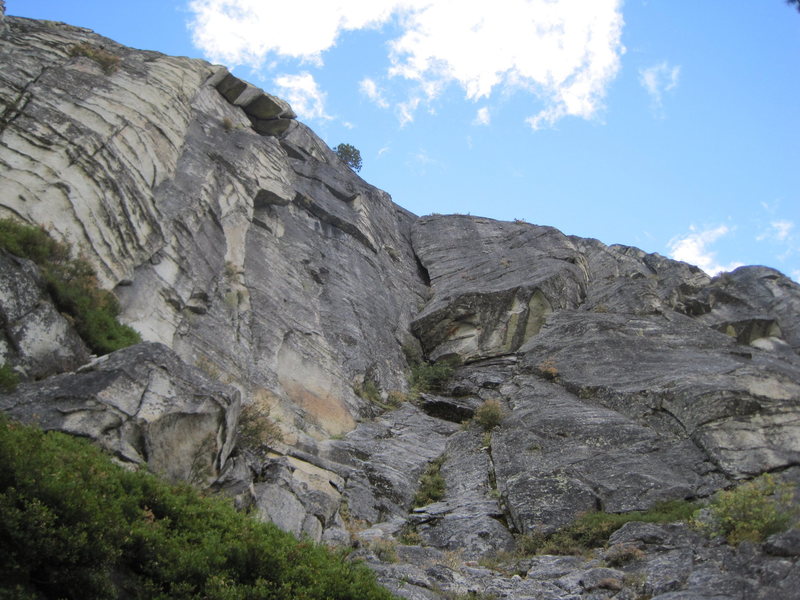 The Banana route ascends the left side (center of picture) of the huge banana shaped formation.