Where's My Bourban
5.12b, Sport, 65 ft (20 m),
Avg: 3.3 from 3 votes
FA: Dave Groth
Illinois > Jackson Falls > A. N Canyon > I. Railroad Rock
Description
Goes up the rightward arching arete. 5 stars in the guidebook!
Location
Right of "Fragile Egos" it takes the arete heading towards "Blue Velvet". "Damn Yankees" is to the left 5.12b
Protection
6 QD + anchor
Photos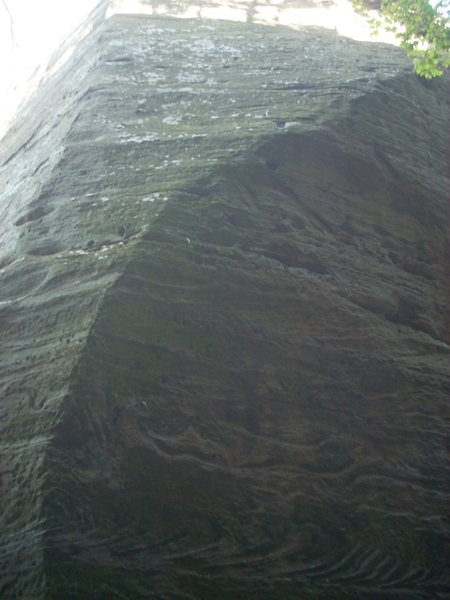 Follow the arete.