Old Shoes
5.10c, TR, 45 ft (14 m),
Avg: 1.7 from 3 votes
FA: Old School
Wisconsin > Baraboo Range > Devil's Lake > E Bluff 07 - Ra… > 7.1.1 - Railroad Amph…
Description
Layback on quartzite slopers. Mmmmmmmmmm....Takes some balance!
Location
Rightside of Railroad Amp on a sharp corner. Start on a nice ledge with a large tree and step across onto detached block and then onto the corner.
Protection
TR
Photos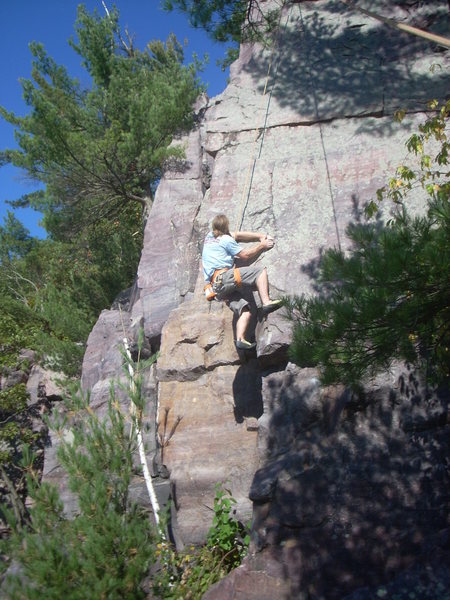 Vinny mid-crux.