Cowboy Up
5.9 R, Sport, 40 ft (12 m),
Avg: 1.7 from 43 votes
FA: Matt Schlueter and Daniel Forbes, May 2004
California > Sonora Pass Hig… > Table Mountain > Ort Wall
Access Issue:
No new bolts. Respect signs and private property owners near the crags.
Details
Update: Dec 2016. Gold Wall continues to be private property, please continue to follow the above rules and keep noise levels down.
Description
Route starts a few steps up the talus and trends left to the Sidesaddle anchors using big holds and easy steps over and up.
Location
Furthest right line of 3 bolts on the Ort Wall, shares an anchor with Sidesaddle.
Protection
3 bolts and anchor carabiners for chains.
Photos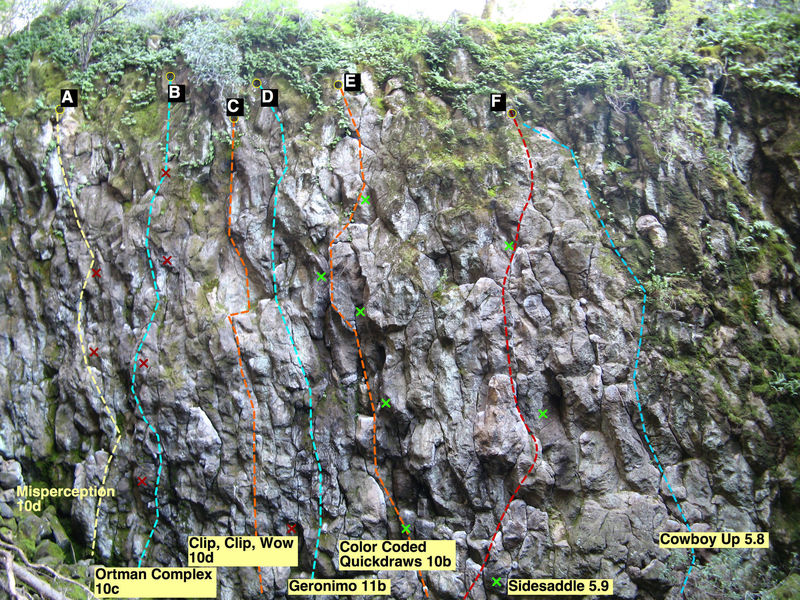 Cowboy Up 5.8 2011