The Traverse
V4, Boulder, 45 ft (14 m),
Avg: 1.7 from 3 votes
FA: unknown
Maine > -Acadia NP > -MDI Bouldering > Gorham Mtn Bouldering
Access Issue:
Annual Trail Closures to protect Peregrine falcons
Details
Description
Start from one end, finish at the other. Stay around the middle height wise. I usually start from the left end to get the hard stuff out of the way before I am too pumped.
Location
The WHOLE Gorham Mountain Bouldering wall.
Protection
A pad and spotter are a good idea.
Photos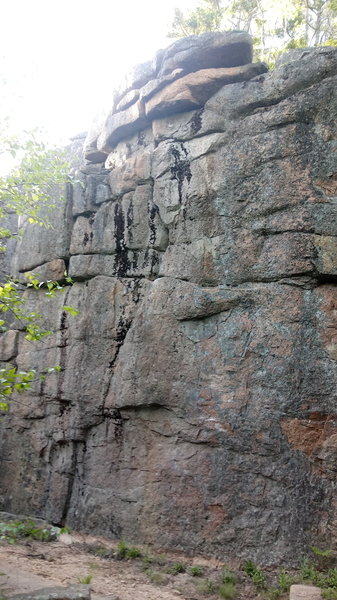 Gorham Bouldering Wall