Glacier Calf Moo
5.9, Trad, TR,
Avg: 2.7 from 3 votes
FA: unknown
Minnesota > Blue Mounds SP… > Mini Fortress Area > Fortress Wall Buttress
Description
follow crack up the blackened wall, crux is the optional (and more aesthetic) finish up smooth overhanging face at the top of the route.
Location
several feet left of large inset with roof. This route follows the blackish line with a crack until moving left onto smooth face at the top.
Protection
TR
Photos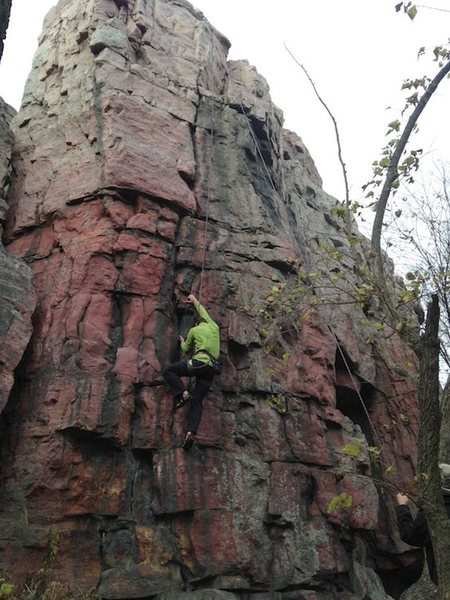 Glacier Calf Moo