American Trixster
Avg: 3 from 5 votes
Your Difficulty Rating:
-none-
Change
Access Issue:
Private land
Details
Climbers have access up to the roped fence. Owners do not want climbers going down to the river. There is also livestock that roams the forest. Please keep your dogs under control. Boulders on east side of river are off limits.
Description
Start low and left on the arete. Move right to thumb catch, then left up to sloper. Next move hands up to the second slopy ledge and top it out.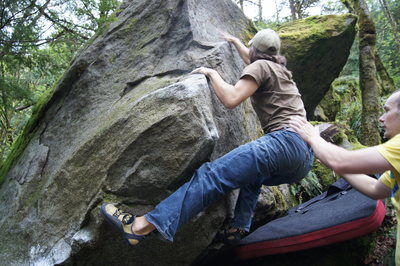 AT
0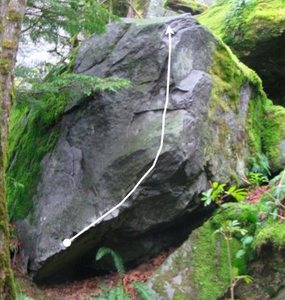 Trixster
0