Crack Two
5.6, Trad, 35 ft (11 m),
Avg: 2 from 2 votes
FA: unknown
California > San Bernardino… > Running Springs… > Deep Creek > Deep Creek Narrows > Southeast Face
Description
Climb the leftmost crack on the face. Crux is near the middle-top of this short route.
Protection
Set of Nuts, small cams. Long slings, webbing, or static line to sling boulders at the top for an anchor
Photos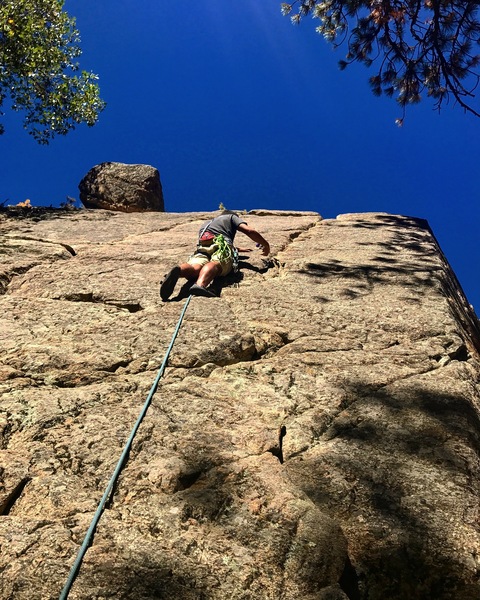 On lead of Crack Two.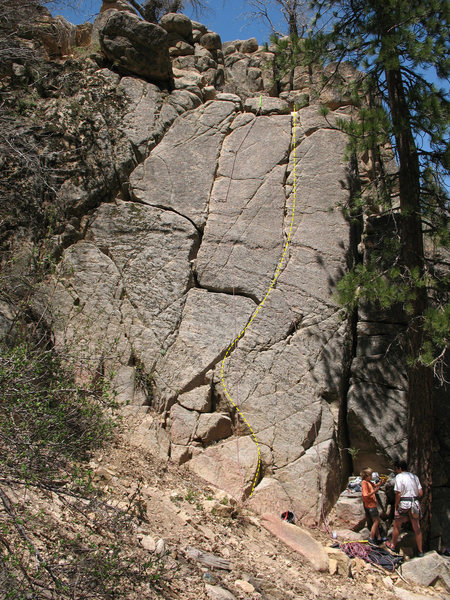 Crack Two, 5.6