Bish
5.8, Sport, 150 ft (45 m), 2 pitches,
Avg: 3.1 from 15 votes
FA: unknown
California > Joshua Tree NP > Central Joshua… > Barker Dam Area > Escape Rock > Escape Rock (Northeas…
Access Issue:
NEW RESTRICTIONS
Details
Description
Another awesome climb; Bish starts at the SUMMIT of Lubricated Goat. From the top of L.G., hike right about 50' and you will see a dike which traverses to the right across the large formation with Emotional Rescue, even crossing that route at one point. Traverse past a FP, many bolts, and after crossing 2 crack systems, you will come to a double bolt belay stance, which is the end of pitch one.

Pitch two, steps back into an easy wide crack which is just left of the belay, and climbs about 40 feet to the top, where there is another 2 bolt belay. Make a short rap from here, and you are at the start again of Bish. Then rap down Lubricated Goat, and remember; YOU CANNOT RAP LUBRICATED GOAT IN ONE RAP. EITHER BRING TWO ROPES, OR RAP TO A BIG FLAKE IN A GULLY, AND DO ONE MORE SHORT RAP TO THE GROUND, OR DOWN-CLIMB THE LAST BIT TO THE GROUND. DO NOT RAP OFF THE ENDS OF YOUR ROPE. Some people rap straight down from the belay at the end of the traverse. This works too.....
Location
Starts up high, and cross the climb Emotional Rescue, on a formation about 5 to 10 min. past Barker Dam (look to the left).
Protection
Lots of Quick draws for the FP and the bolts (maybe 10 or so).
Photos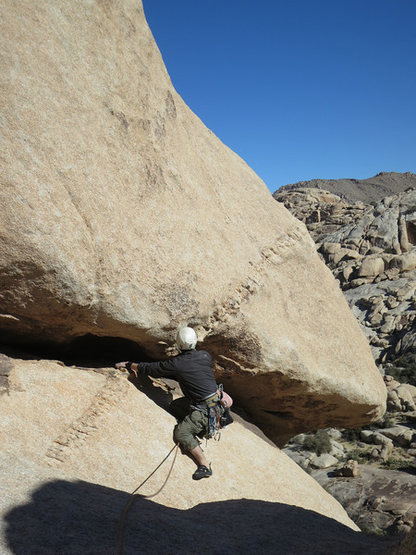 The start of Bish has a pin down low. Good pro before the first bolt. But probably a good idea to back-clean once you clip the first bolt.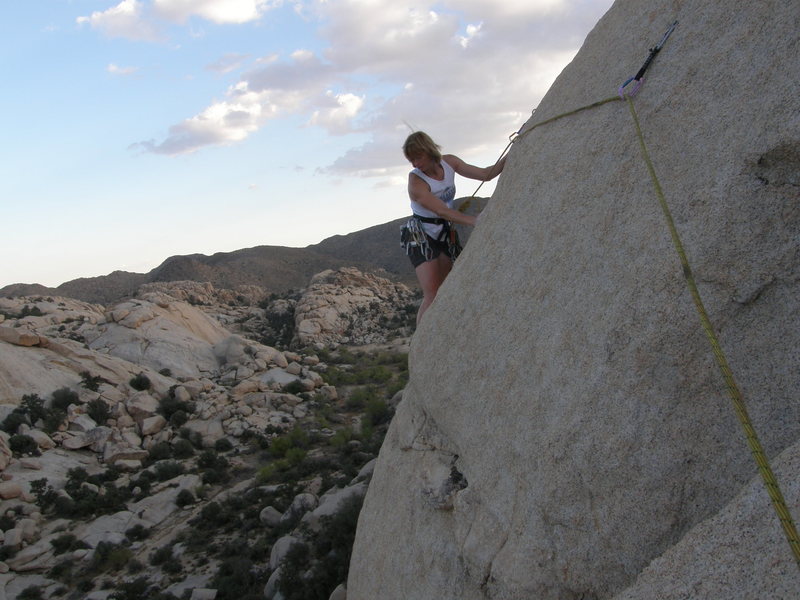 Rhesa Ashbacher on Bish.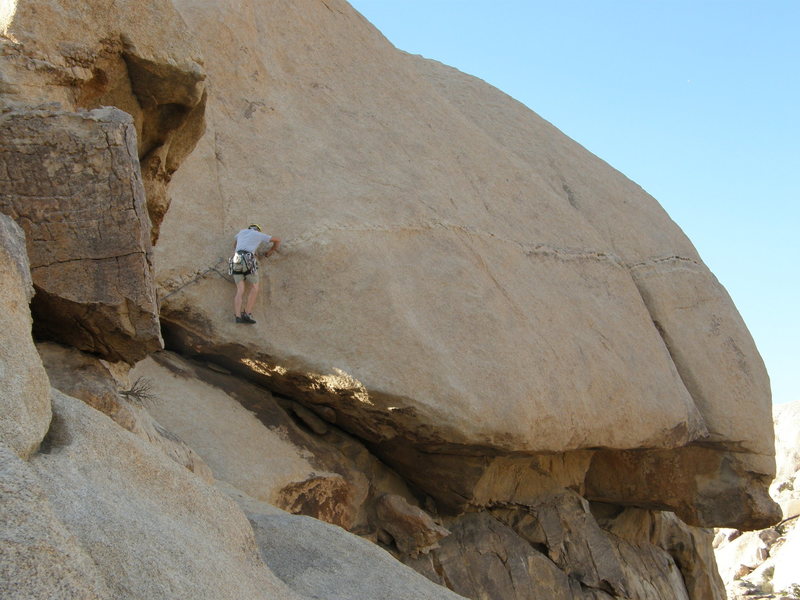 The wonderful climb Bish.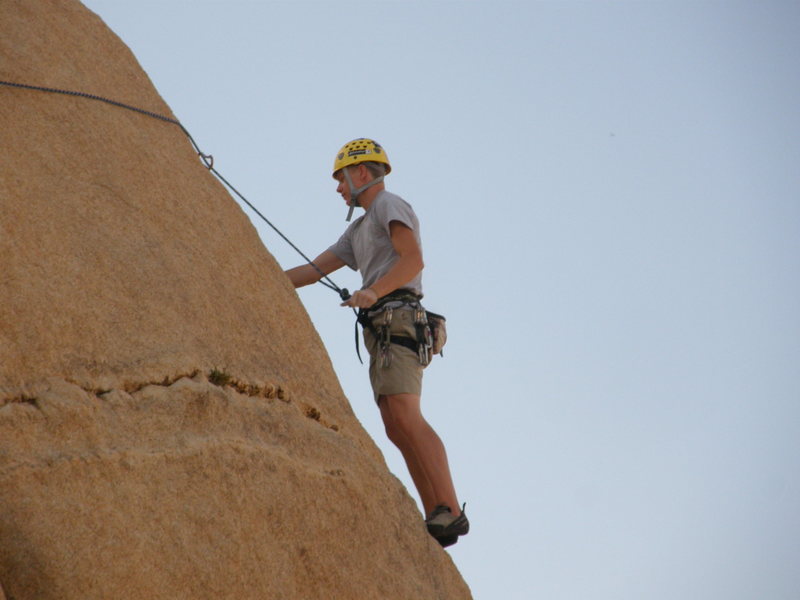 Bish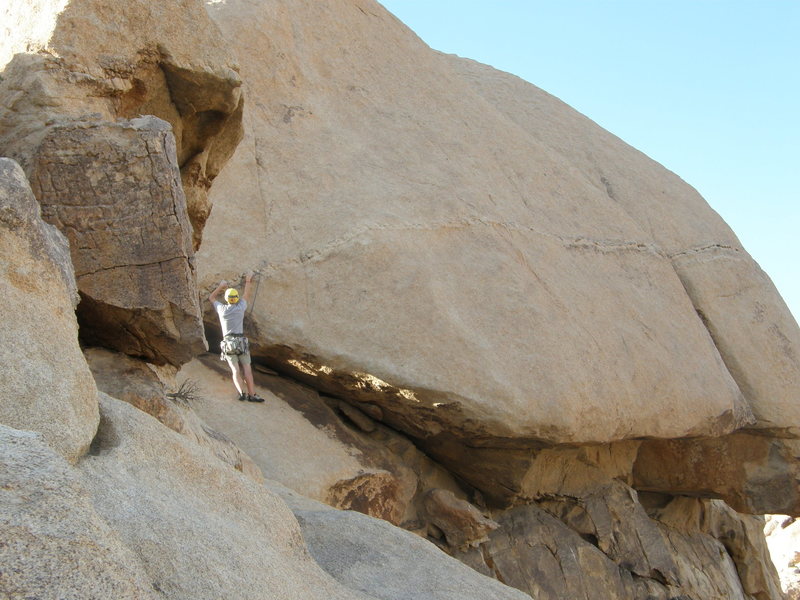 Tim Pinar on the exciting and awesome climb Bish.