Roll the Bones
V6, Boulder, 15 ft (5 m),
Avg: 3.4 from 21 votes
FA: unknown
Utah > Central Utah > Joe's Valley > New Joe's > Bone Garden
Description
Sit start on jugs and move up the overhanging black face. Make a hard move from a shallow pocket and begin trending left to the arete. Gain the arete and follow the seam to the top. With some traffic this one looks like it could be really good!
Protection
Crashpad or two should do it.
Photos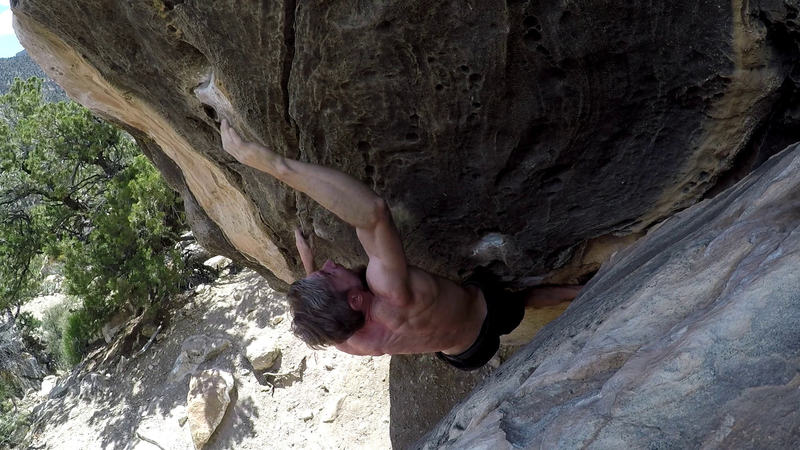 Tight squeeze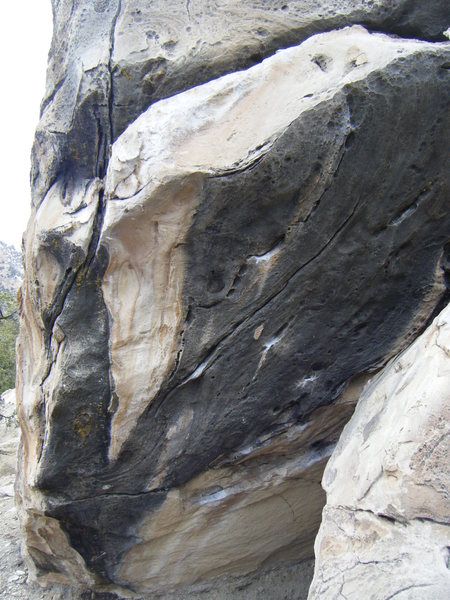 Roll the Bones.