False Samurai
V4, Boulder,
Avg: 3.3 from 3 votes
FA: Will Haeberle?
Arizona > Central Arizona > *Phoenix Areas > S Mountain > Pima Canyon Area > Seven Samurai
Access Issue:
Phoenix South Mountain Park & Preserve
Details
Description
Start on 2 crimps on far left side of seven samurai face. Move straight up. Move a little right for the top out.
Location
Seven Samurai main face. See photo and area info for more information.
Protection
Pad
Photos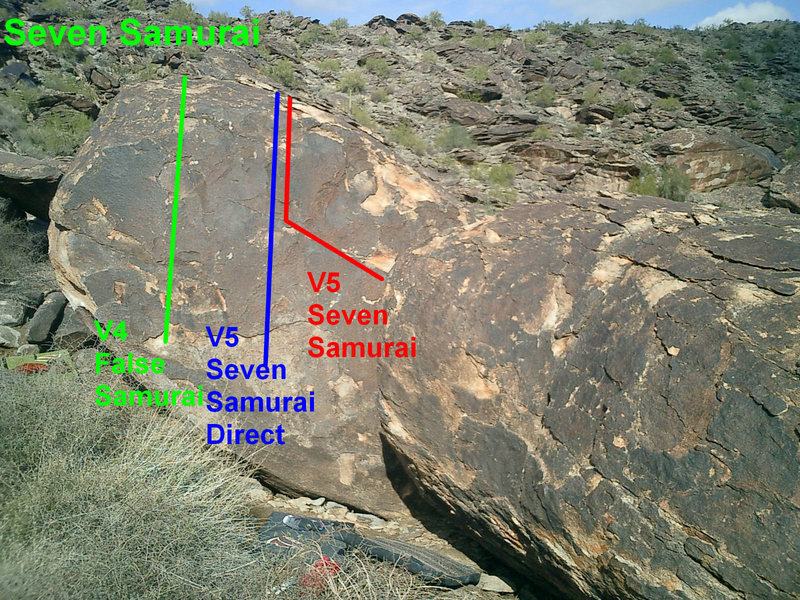 Seven Samurai