Ned Flies a Stick
Avg: 2.6 from 14 votes
---
Routes in Spaghetti Western Wall
Description
An extension to
Blue Shadows
. Once you reach the anchor on
Blue Shadows
, clip a draw to the left chain (to reduce drag later) and continue up and left. Getting to a couple of good underclings leading to a great side pull is the crux. Then bust through the roofish-feature involving a couple steep moves. Once above the roof, continue up on the slab to the anchor.
Ned Nederlander flew a Tuppan-601 plane in
Little Neddy Goes to War
.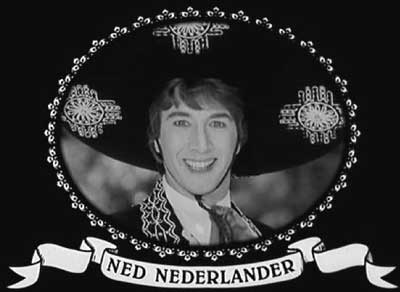 Location
Climb
Blue Shadows
and then keep going for maximum fun.