Quivering Beast
V3, Boulder, 20 ft (6 m),
Avg: 3 from 5 votes
FA: unknown
Arizona > Southern Arizona > Tucson Area Bou… > Panther Peak > Beast Boulder
Description
Roof jugs. The climbing equivalent of a three ring circus.

Sit start at the far right side at jugs. Climb left through a long series of roof moves using pockets and cobbles to a grouping of enormous jugs on the upper face. Finish on another ten feet of good holds.
Location
Roof of the big boulder, longest line from way back right to uphill end.
Landing
pads. mostly even landing.
Photos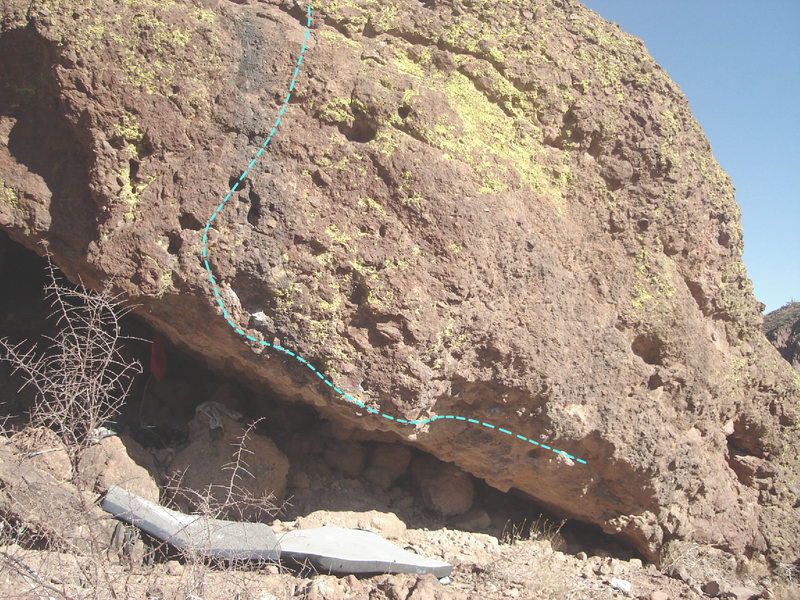 Quivering Beast