Chucks Route
5.10a, Sport, 40 ft (12 m),
Avg: 2.5 from 13 votes
FA: First climbed and bolted by Chuck Gentry.Helped by his dad Wayne.
W Virginia > Bozoo > 08. Iceberg Area
Access Issue:
Private Property - Access Sensitive
Details
The cliff band is on private property and has recently changed hands, which created some potential access issues. There are a number of "No Trespassing" signs on the land.

The owner of the property is alright with climbers being there. However, the "No Trespassing" signs will stay up, and are only there to "protect himself."

The landowner has also said that he is very pleased with what he's found out about the climbers and the etiquette of the area. He researched it online and found that we've always been very respectful of our privilege to climb there and that we value that privilege greatly.

With that being said, Bozoo is fair game for climbing. AS ALWAYS: BE RESPECTFUL OF THE PROPERTY AND THE AREA. NOT DOING SO COULD RESULT IN ITS PERMANENT CLOSURE.

Description
Pretty sustained sidepulls and gastons up the the second bolt. The runout from 2-3 looks bad, but isnt. There is a great jug to clip off off. Easy climbing past bolt 3.
Location
This is the last route on the left as you look into the corridor. On the berg itself.
Protection
Three bolts to anchors with rings.
Photos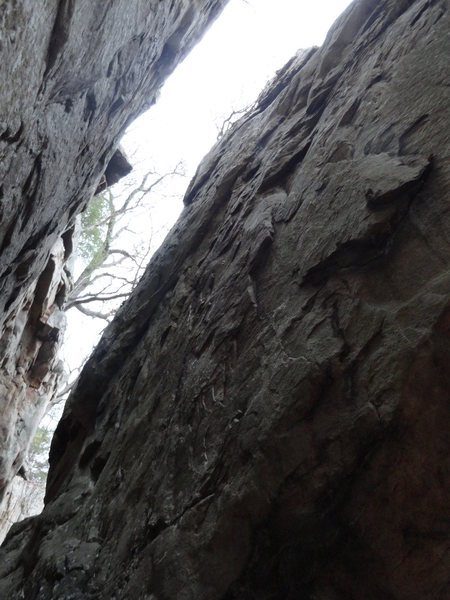 Chucks Route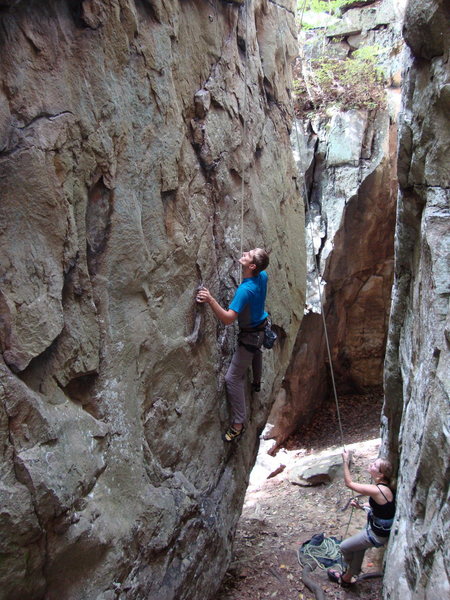 Stephan on chucks route