Bard-Harrington Finish
5.10d, Trad, 40 ft (12 m),
Avg: 3.2 from 9 votes
FA: Dale Bard, Bob Harrington, 1980's
California > Sierra Eastside > Bishop Area > Cardinal Pinnacle
Description
Starts off with steep fat fingers, then goes thin hands to hands.
Location
This is a variation to the last (4th) pitch of Cardinal Sin, or a great pitch to do on your way off the top as it finishes at the "summit" rappel station.
Protection
Finger sized cams to build the belay, and a couple of hand sized pieces.
Photos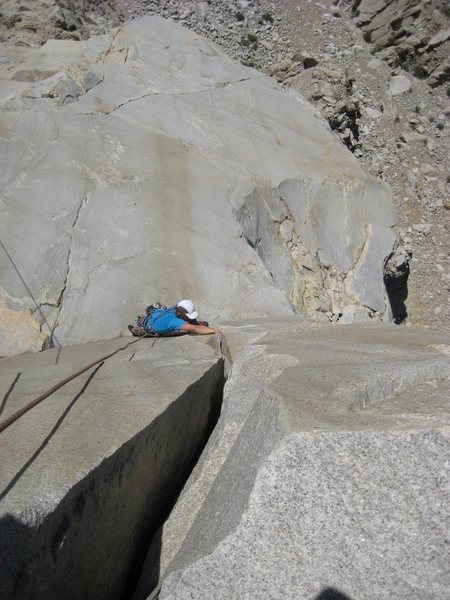 Stunning position!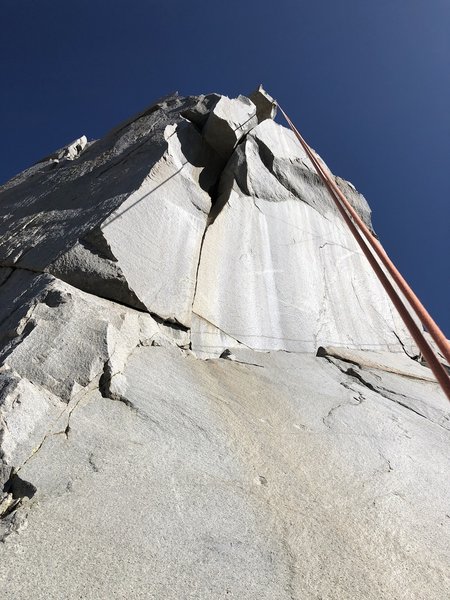 Short and burly