BMOC
Avg: 2.2 from 39 votes
Your Difficulty Rating:
-none-
Change
Access Issue:
Display Discover Pass, do not block gates, and park off the road
Details
DNR wants to pass on a friendly reminder to display your Discover Pass, not block any gates, and park well off the road to prevent getting ticketed or towed. Access Fund and Washington Climbers Coalition continue to partner with DNR on stewardship and management of the Gold Bar Boulders and their access sites. Learn more about getting outdoors on DNR-managed lands on our website:
dnr.wa.gov/go
Description
Start on a micro shelf head high and go straight up to some sloping crimpers. Get the diagonal corner in both hands, work the feet up and go for the top. There is also a decent hold out left. Really fun but short.
Location
This problem is to the left of Regatta de Blanc on the second warm up boulder from the parking area.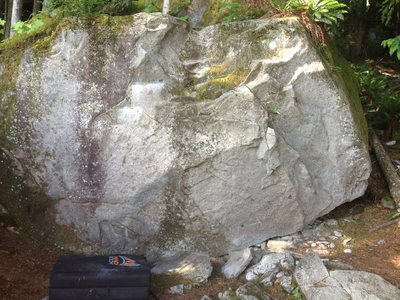 BMOC
0