Chimenea
5.7+, Sport, 100 ft (30 m),
Avg: 2 from 2 votes
FA: unknown
International > Europe > Spain > Mallorca > Valldemossa > Upper Left Bay (a.k.a…
Access Issue:
Parts of this cliff were closed when I visiting in 6/09
Details
There seems to be construction being done on the top of the cliff, and so some of the areas below have been taped off due to falling rocks. We experienced falling rocks and men yelling at us to leave when getting to the anchors of Chimenea.
Description
Long chimney climb up the center of the cliff that you can't miss. It's fun, if only because there aren't many climbs like this in Mallorca.
Protection
Bolts
Photos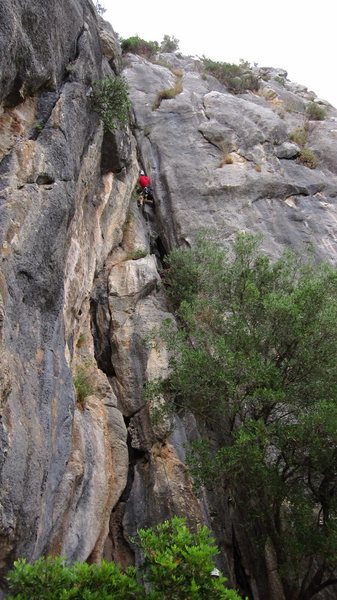 Further up the route.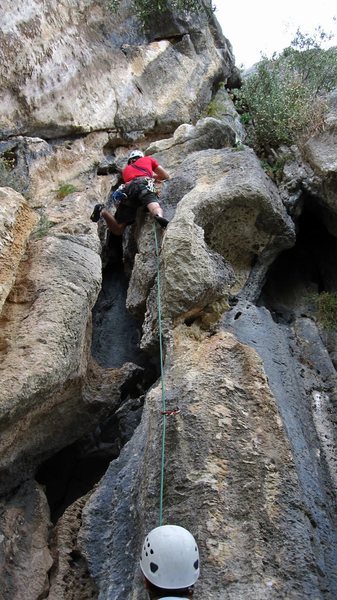 At the start.