Steaming Piles (a.k.a. Grunge)
5.6, Trad, 85 ft (26 m),
Avg: 1.2 from 6 votes
FA: unknown
N Carolina > 3. Piedmont Region > Pilot Mountain > 10. Devil in the Whit…
Description
Follow the low angled, blocky dihedral to the right of the orange wall to the top.
Location
Start 10 feet to the right of the bolts for Devil in the White House.
Protection
Natural Anchors. Tree and/or medium boulder.
Photos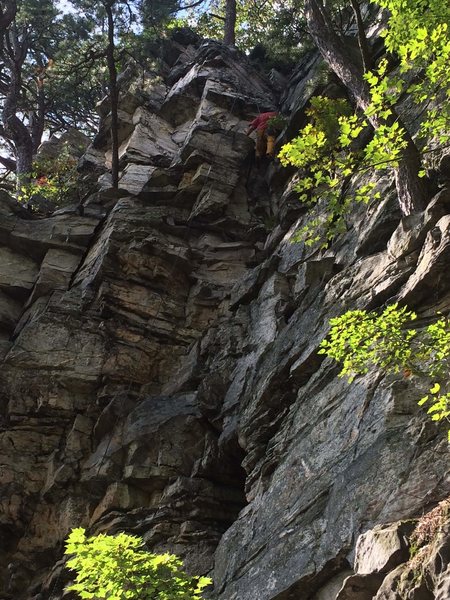 Climbing Steaming Piles